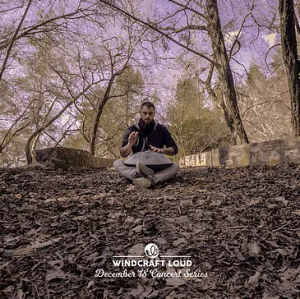 Windcraft presents a solo performance of Vasilis Vasiliou, who uniquely combines the handpan with the grooves of other rhythmical percussion making a mesmerising, playful and uplifting soundscape.
Vasilis Vasiliou is a drummer, multi-instrumentalist and composer. Recently he's dedicated to the production of experimental compositions by combining the handpan with various music genres leading to extraordinary, contemporary sounds. World, Ethnic and Electro influences permeated with the organic sound of percussions, improvisations, personal compositions, and cover songs provide to the listeners a unique musical experience.
Through his solo shows and his journeys in Europe, where he performed in the streets of Belgium, Netherlands, Germany, Austria, Italy, Switzerland, Luxembourg and France, he's seeking to connect with his audience, while bringing to life notes and sounds with every touch of his handpan.