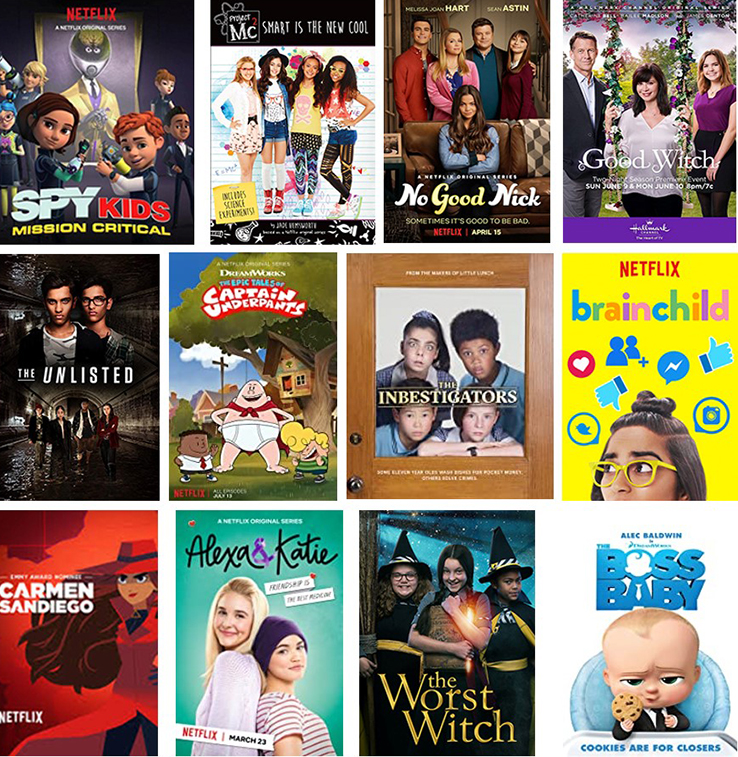 Fantasy inevitably draws genuine feelings of amazing wonders.
Children are eagerly searching for the feeling of magic when watching a series or a movie.
As human beings, we merely want to experience the magic around us and we wish to truly believe that wonders do exist.
People like to be thrilled and fascinated when watching a TV series or movies.
See below the list we have prepared with fantasies family Tv Series for kids' suggestions.
1. Worst Witch
Mildred Hubble lives an ordinary life with her mum Julie, until the day that Maud Spellbody crashes her broomstick into their balcony and nothing is ever the same again. Maud introduces Mildred to Cackle's Academy – a school for young witches set high on a mountaintop. Under the watchful eye of friendly headmistress Miss Cackle and scary deputy Miss Hardbroom, Mildred begins her training, but no matter how hard she tries, her spells have a habit of going badly wrong, causing chaos. Will Mildred always be The Worst Witch..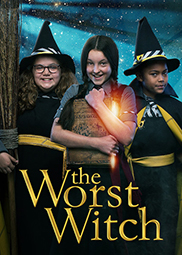 2. Project Mc²
McKeyla, Adrienne, Bryden, and Camryn are four super smart and science-skilled girls recruited to join the spy organization, NOV8.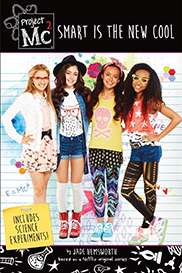 3. No good Nick
A family finds their lives turned upside down when a young, street-smart grifter shows up on their doorstep, claiming to be a distant relative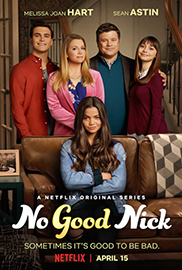 4. Richie Rich
Richie Rich is just a normal kid, except he has a trillion dollars. Following his overnight success, he moves his father and his sister into his newly built mansion. He also shares his success with his two best friends, Darcy and Murray.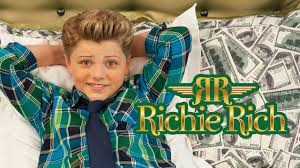 5. Good Witch
"Good Witch" will take viewers on a new magical journey with Cassie Nightingale and her daughter Grace. When Dr. Sam Radford moves in next door to Grey House with his son, they are charmed by the 'magical' mother-daughter duo.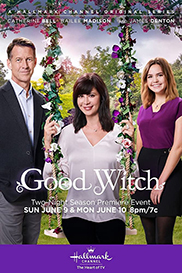 6. Spy Kids Mission Critical
The series centers around brother and sister team Juni and Carmen Cortez as they attend Spy Kids Academy, a top secret spy school for kid agents. When a new counter-spy agency threatens the safety of the world, it will be up to junior spies Juni and Carmen to train and lead a team of fellow Spy Kids cadets against the forces of S.W.A.M.P. (Sinister Wrongdoers Against Mankind's Preservation) and their diabolical leader, Golden Brain. The Mission Critical team may not be ready, but they are the only ones to call when grown-up spies can't do the job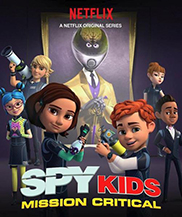 7. Boss Baby
A suit-wearing, briefcase-carrying baby pairs up with his 7-year old brother to stop the dastardly plot of the CEO of Puppy Co.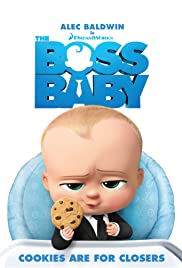 8. Carmen Sandiego
The adventures of Carmen Sandiego, a globe-hopping master thief.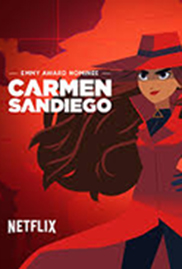 9. The Inbestigators
When Maudie, a ten-year-old puzzle prodigy, forms a detective agency with her classmates Ezra, Ava and Kyle, no crime is left unsolved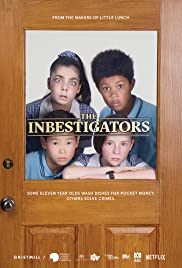 10. The Unlisted
Twelve-year-old identical twins Dru and Kal discover that the government is secretly tracking and manipulating Australia's youth via electronic tracking devices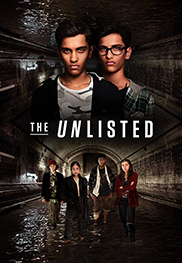 11. Captain Underpants
Best friends George and Harold scheme together a number of pranks at school involving their principal, whose alter ego is a superhero they created called Captain Underpants.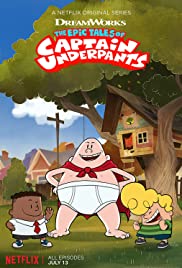 12. Brain Child
Educational series that introduces a number of scientific topics to young audiences.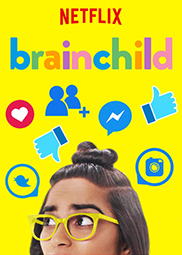 13. Alexa & Katie
Lifelong best friends Alexa and Katie are eagerly anticipating the start of their freshman year of high school. The pals confront a crisis that leaves them feeling like outsiders at a time when what seems to matter most is fitting in.