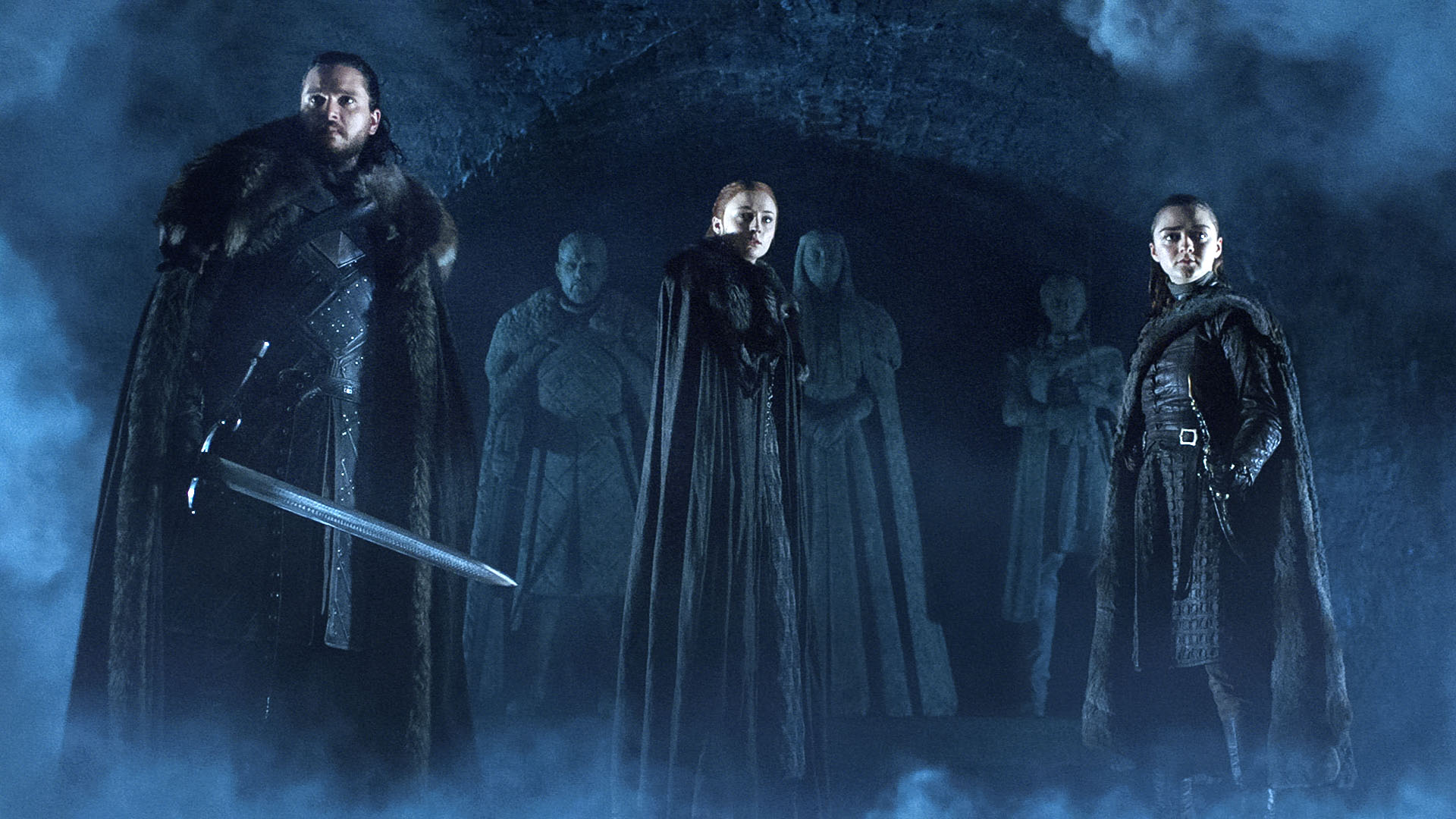 Daenerys Targaryen wears the hell out of her winter wardrobe in new pictures from Game Of Thrones season eight.
HBO, probably to make up for the fact we still don't have a proper trailer, has released new pictures from the final season of the fantasy show. One stand out image shows Daenerys, complete with furry white coat, standing somewhere very chilly indeed with Jon Snow at her side.
We're used to seeing the Mother Of Dragons in warmer climates, so this pic implies that she has made it to the north with Jon. No doubt Jon is telling her all about the dangers that are to come from the north as the White Walkers prepare to make their way through Westeros. Elsewhere, Cersei Lannister stands alone looking sinister (no change there then) and perhaps displayed a teeny bit of a baby bump? Jury's out.
A tooled up Arya Stark looks like she means business. As does Sansa, as Lady of Winterfell, who looks stunning in her seat at her family home.
Elsewhere Jaime Lannister is smirking at something, while Bran Stark/the Three-Eyed Raven is also bundled up in his winter gear as he stares off into the fire. Maybe he's planning his next target to warg into.
Tyrion, Varys, Brienne and Davos Seaworth all appear in the brand new series of images, which will only get GoT fans even more excited for what's to come. The only character who seems to look happy at all is Sam Tarly, bless his heart.
Source: Cyprusdaily