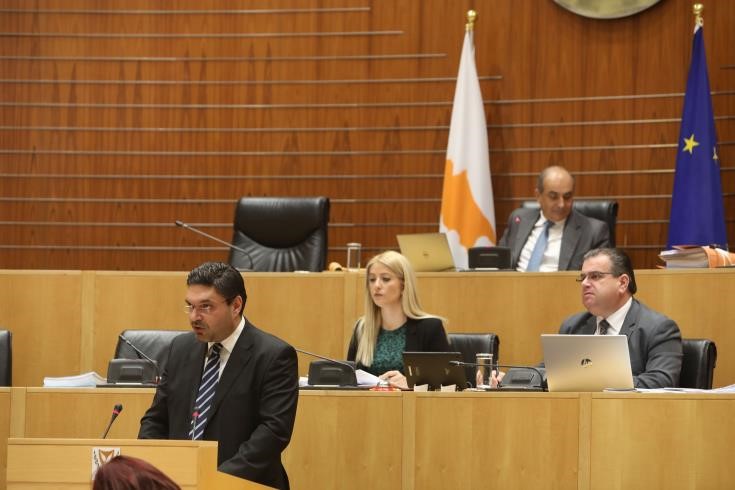 The government submitted on 19th of March a complementary budget amounting to €302 million with a fiscal impact of 1.3% of GDP, as part of a €700 million economic package to alleviate consequences on the economy due to the coronavirus epidemic.
The Finance Minister invoked a clause in the fiscal responsibility and budget system law allowing for the submission of complementary budget prior to 15 June when special circumstances prevail as an unusual event out of the Republic's control with grave consequences on the general government's fiscal situation.
The complementary budget covers expenditures of the fiscal package aiming to support vulnerable groups, companies, self-employed and the economy in general, a report accompanying the bill said.
The budget provides for €40 million for the granting of Special Leave to parents in both private and the public sector who are forced to stay at home to care for the children up to 15 years old due to the decision to close public and private schools.
An amount of €110 million as part of the Businesses Suspension of Operations Plan covering companies which suspend operations or lose 25% of the turnover. The scheme aims to protect jobs while providing unemployment allowance for the time a company suspends operations.
The budget also provides for €10 million for the support of small and medium sized corporations that employ up to five persons. These companies will be sudsidised with 70% of their employees' salaries provided they had a 25% in their turnover and that they don't' proceed with any layoffs.
An amount of €16 million will be used to pay sick leave with an average amount of €800.
The budget also includes €100 million for the combating of the coronavirus epidemic and, if necessary, will be utilised for the hiring of additional doctors and other health and support personnel, equipment and other infrastructure as well for the support of the Cyprus Institute of Neurology and Genetics in human resources and equipment.
An additional €15 million are earmarked for the allowance of €750 to be paid each student who opted to stay to the countries where they study.
The budget also provides for €11 million earmarked for the recovery of the Cyprus tourism covering the period of June – September, as well as actions to attract tourists in the period of October – March 2021.
Source: CNA