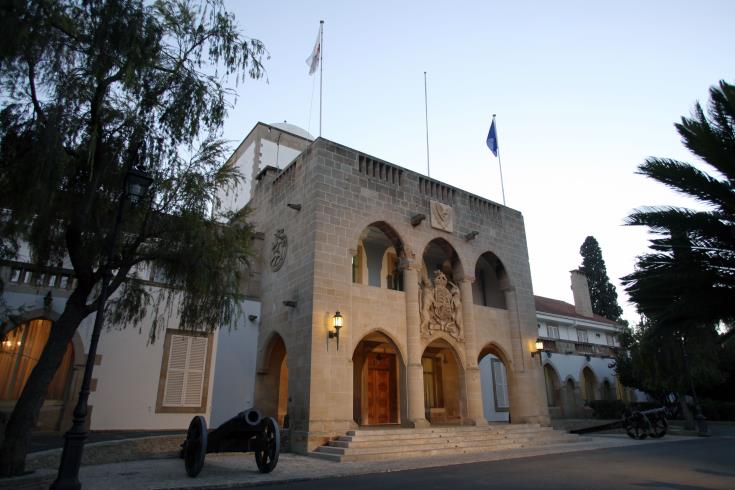 Today, at the Presidential Palace, the Health Advisory Committee will meet with President of the Republic Nicos Anastasiades. The meeting is considered significant as it will be decided whether to give the green light for the second phase of relaxing the lockdown measures against COVID-19.
So far, scientists note that there is no problem with embarking on the second phase as the epidemiological indicators are encouraging.
Petros Karayiannis, Professor of Microbiology and Molecular Virology and member of the Ministry of Health's scientific advisory committee told CNA there will be a review of the epidemiological picture so that President Anastasiades knows where we stand and if it is ok the measures to be further relaxed.
They will also discuss which measures will be relaxed in the second phase. "We will talk about schools and airports, tourism and cafeterias, hair salons and football and everything that encompasses the next phases", he added.
Asked what will be the committee's suggestions to the President, Karayiannis replied "the suggestions were taken collectively by the committee".
He also said a lot needs to be done for the airports to open. The decisions for the second phase of relaxing the lockdown measures will be taken by the Council of Ministers the next few days.
The President will reportedly address the people to announce the measures.
The second phase starts from 21st May-8th June and includes:
Hair salons, barber shops, beauty salons (from 21 May)
Restaurant businesses will resume operations but only in outdoors spaces and on the basis of strict protocols issued by the Ministries of Labour and Health (from 21 May)
Libraries (from 1st June)
– Museums, archaeological and historic sites (from 1st June)
– Betting shops (from 1st June)
Ports start full operation, with the exception of passengers getting off from cruise ships.
From May 21st, all restrictions of citizens movement are lifted and no SMS will be required. People will be able to visit parks, playgrounds, open spaces, squares, marinas and so on, provided that no more than 10 people are gathered together.
Source: CNA