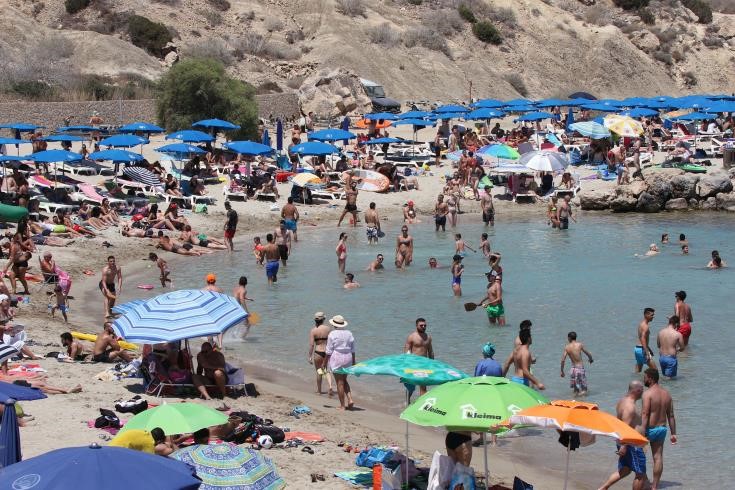 Deputy Minister of Tourism, Savvas Perdios, said Tuesday that he hopes that Cyprus could open up for tourists in July, noting that everything will depend on the scientific data concerning the COVID-19 pandemic, both in Cyprus and in the tourists countries of origin.

"If all goes well in Cyprus and abroad, we will probably be able to have our first visitors timidly in early July," he said speaking to CNA.

He pointed out that the Deputy Ministry and tourism stakeholders in Cyprus, must be ready to respond to the call of travel agents, as soon as conditions allow it, noting however that "it is too early to make any decision".
He added that the date on which Cyprus will open up as a destination will not necessarily be the same as the date when the first tourist arrives, as foreign markets may not be ready yet.

He also said that bookings will be set at the last minute this year and added that if some airlines or travel organizers have booked earlier, this should not be taken for granted because no one knows how things could turn out.

As for the possible tourist markets for Cyprus this year, as he said, there are some countries that seem to manage better than others the pandemic and probably their citizens want to travel in the summer. These countries are Germany, Scandinavian countries, Austria, Switzerland, Greece and Israel. Tourists from these countries, he said, appear to be able to travel earlier than other countries, but as he said, "no one knows yet". Cyprus, he added, which was also successful in managing the pandemic, is a country that tourist see as a possible destination.
 However, he clarified that Cyprus would take into account scientific data proving that the country of origin has managed to control COVID-19, before accepting any tourists.

At the same time, he added that many hotels may choose to stay closed and some others may choose to open later in the summer, since operating costs will be increased due to some restrictions on how they will operate.

As for domestic tourism, Perdios said it could cover some of the losses, but to a small extent. He explained that until last year domestic tourism was around 6-7% of the tourism in Cyprus and with some actions by the Ministry of Interior, the contribution of domestic tourism could increase to 10-12% this year.

However, as Perdios said, Cypriot citizens could not replace almost 40 million overnight stays.

He also said that the Deputy Ministry will launch a targeted campaign in the direction of domestic tourism, while there will be subsidized holidays for social tourism, short getaways and organized excursions.

At the same time, he noted that he is aware of the fact the people of Cyprus will come from  a period of inactivity of two or three months which may have affected their incomes, while as he said, if Greece opens up, many Cypriots may choose it as a destination.