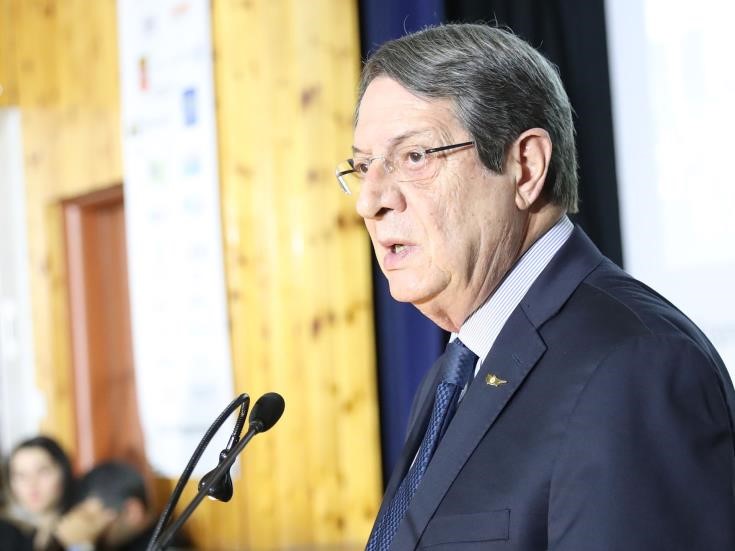 President of Cyprus, Nicos Anastasiades told Cabinet members on Wednesday that it was important to get all citizens on board, amid efforts against the spread of coronavirus (COVID-19).
The Cabinet met under President Anastasiades to discuss the order of business, as well as issues in relation to efforts to address COVID-19.
Government Spokesman, Kyriacos Koushos, said in a written statement that during the session, all competent Ministers informed the Cabinet about the measures that are being taken, as well as the plans each Ministry puts forward and relevant decisions were taken.
He added that Kyriacos Kokkinos, the Deputy Minister of Research, Innovation and Digital Policy, also informed the Cabinet about new technology applications the Ministries develop, in particular the Ministry of Health and the Ministry of Labor, as their workload increases due to coronavirus.
"The President of the Republic addressing the members of the Cabinet, stressed the great importance of getting all citizens on board to deal with coronavirus, a pandemic challenging not just Cyprus, but the whole world" Koushos noted.
He also said that the President called on people to contribute as much as possible to deal with this unprecedented situation more effectively.
From their part, Ministers assured the President of Cyprus that they will exert all efforts to address the spread of coronavirus and protect the society in its entirety, while making sure that decrees will be observed, the Government Spokesman concluded.
Source: CNA