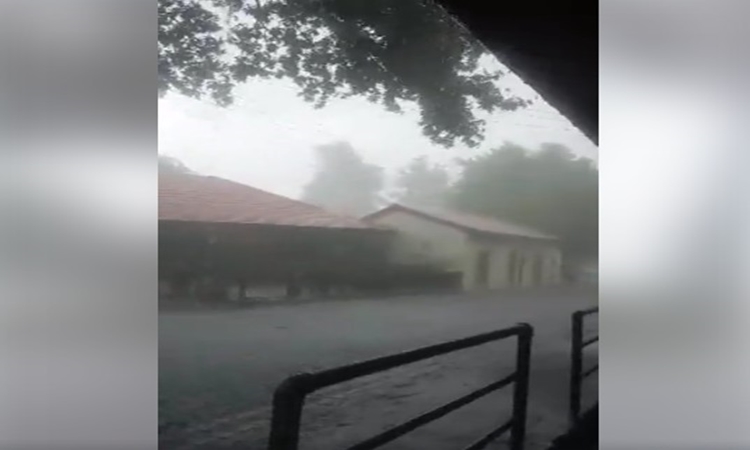 It's incredible but it's true!
Police suggest caution as heavy rainfall occurred during Sunday afternoon in the Troodos, Platres areas.
According to a statement from the police roads are extremely slippery and visibility is low and drivers should be extremely careful while driving in that area.
There are also strong winds in the Troodos and Platres area, police added.
Videos which were posted online show the current situation in the mountain areas.
The forecast predicted that the heatwave would continue going into next week with tempareratures reaching the boiling 40 degree mark and yet in the mountain areas rain is pouring down.
Watch the videos posted on social media:
Source: Cyprusdaily