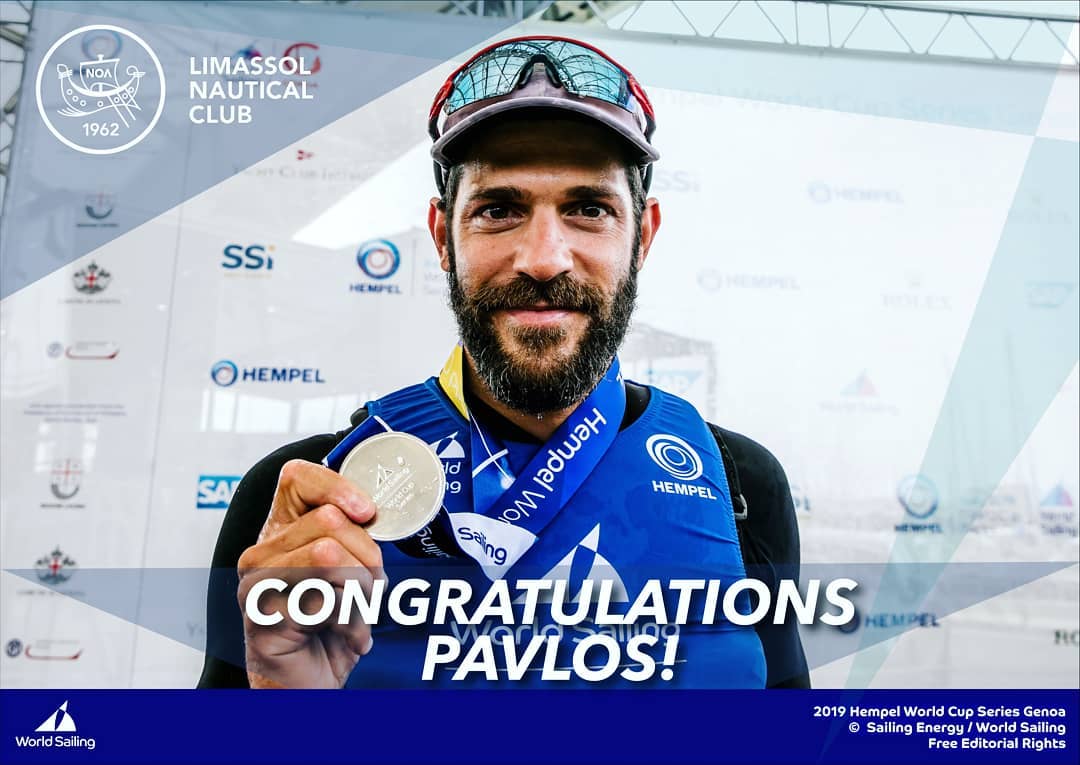 Pavlos Kontides has made Cyprus proud again!
The Cypriot Sailing champion conquered Silver medal at the Genoa World Cup and has captured his 7th silver medal since 2014.
Kontides who is currently number 1 on the planet is in terrific shape and is certain to keep Cyprus high on the sailing ranks.
Limassol's Nautical Club send a congratulatory post on social media which reads:
"We would like to congratulate our athlete Pavlos Kontides for his outstanding performance at the World Cup in Genoa! Pavlos won the Silver Medal and remained ahead during all his races. This is Pavlos' 7th World Cup Silver Medal since 2014 and his best performance at a World Cup since October 2017 when he received another silver medal at Gamagori. Pavlos' performance goes to show in what an excellent shape he is and how ready he is to take on his upcoming challenges! Well done Pavlos!"
Source: Cyprusdaily