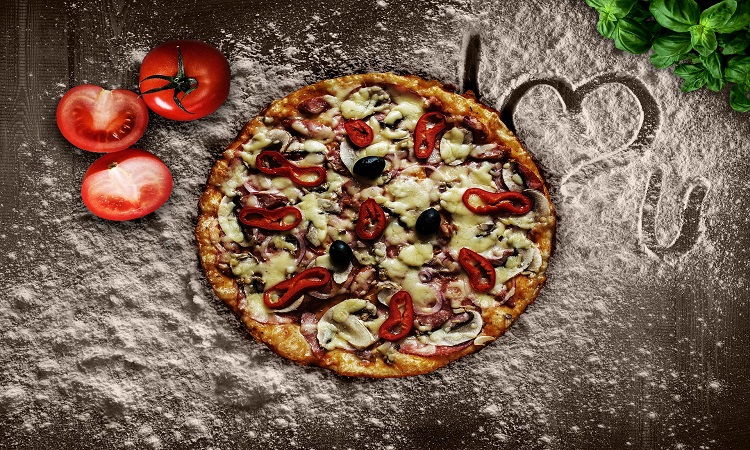 This week, we discover Italy through its original cuisine from our visits in Italian restaurants all over Cyprus ?
When you think of Italy, various stereotypes come to mind: amazing urban scenery, historical cities, countless monuments, unique culture, art in every form, good looking men and of course, amazing gastronomy!
Italy is blessed with the Mediterranean touch and its cuisine relies heavily on its own produce of olive oil, which is basically the foundation for almost Italian chef (to braise, fry, and drizzle), vegetables such as tomatoes, zucchinis and eggplants, grains, fruits, onions and garlic and intense green vegetables which often become the stars in the plate. Additionally, locally produced balsamic vinegar has a premium position in the Italian cuisine!  Fishes, canned or fresh from the sea are a big part of the Italian diet, along with meat and seafood.
"The traditional Italian flavors are so intense that you don't need a lot of anything. A moderate amount will go a long way," says Lidia Bastianich, chef and owner of Felidia, Becco, Esca, Del Posto, and Eataly in New York City and the author of Lidia's Italy in America.
Italian diet is all about colors, aromas and taste so let's see Italy's most famous and original plates:
Pasta & Pizza – in every form, region and ingredients, pizza and pasta are king & queen of the Italian Cuisine.
Arancini – stuffed rice balls usually filled with ragù, tomato sauce, mozzarella and peas.
Lasagna – made by baking sheets of lasagne pasta layered with cheese, ground meat, vegetables and different varieties of sauces, such as the ragù, bechamel or tomato sauce.
Osso buco alla Milanese – Tender veal shanks, braised slowly in white wine, is served with an array of vegetables. A serving of aromatic gremolata, a condiment made with lemon zest, garlic and parsley, is added to complete the dish.
Prosciutto – dry-cured ham, served uncooked and cut in thin slices.
Saltimbocca – thin slices of veal, topped with salty prosciutto and herb leaves.
Gelato – smooth, creamy gelato, Italian version of ice cream.
Tiramisu – Light and creamy well-known dessert.
Fiorentina Steak – a specific cut of meat from a specific cow prepared in a very specific way all within the confines of a specific region
Risotto – creamy, luxurious, one of Italy's most iconic dishes is rice mixed with stock and stirred until they form a velvety semi-soup that perfectly conveys the flavors of the ingredients in it. Most famous type of risotto is probably the saffron-infused risotto alla Milanese.
Limoncello – originated in the Amalfi Coast but it has become a popular digestive all over Italy.
Cypriots love Italian Cuisine and you will not find it hard to discover the island's most exquisite Italian restaurants in every city.