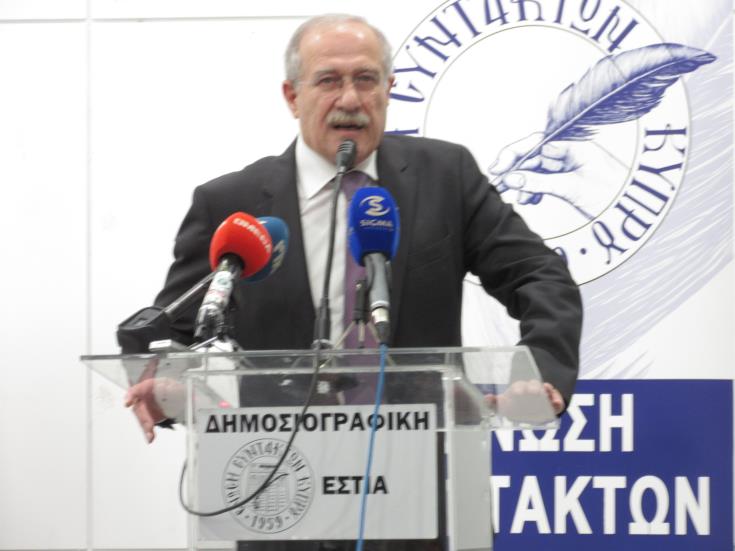 Cyprus' Government Spokesperson Kyriacos Koushos said on Wednesday that safeguarding jobs and the sustainability of businesses so that the economy and the country can stand on its own feet once more, has been the government's only concern.
Koushos was referring to a government bill on state guarantees to support the business sector which was withdrawn following the disagreement of political parties with various provisions included in it, according to a presidency press release.
He stressed that the government could not risk time consuming procedures which could have been necessary, had the bill been voted to include proposed amendments by the parties, which may have been unconstitutional or against the framework set by the EU and would mean lengthy legal proceedings possibly before the Supreme Court. Such a delay, he noted, "would clearly prevent the economy's restart and the provision of liquidity."
Replying to criticism by opposition party AKEL he said that the government's only concern was "to safeguard jobs and the sustainability of our businesses which are suffering so that the economy and the country can stand once more on its own feet."
Koushos further said that Cyprus President Nicos Anastasiades has had meetings with parliamentary party leaders, the parliamentary committee on financial and budgetary affairs has had tens of teleconferences and the Ministry of Finance has communicated with parties tens of times in the last two months, adding that the government has accepted a long list of over 15 amendments which had almost distorted the effort's philosophy and proceeded to outline a number of them.
He also expressed the government's readiness to explain to the people precisely which political party proposals it had accepted and which are still pending before the parliamentary committee of finance.
Source: CNA