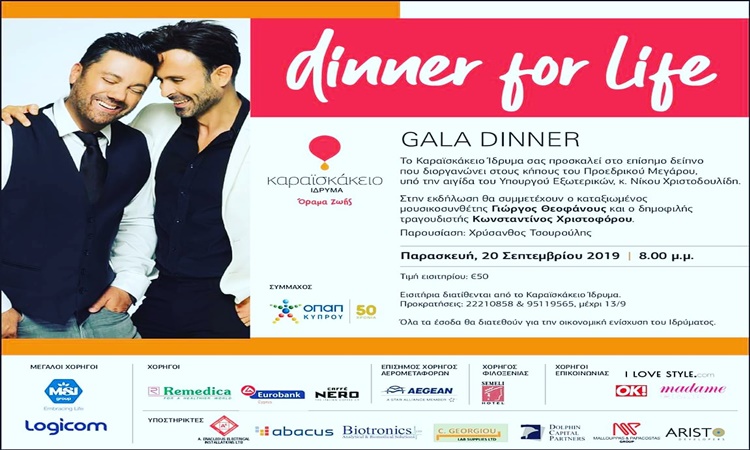 The Karaiskakio Foundation organizes the "Dinner For Life" Charity Dinner under the auspices of the Honorable Minister of Foreign Affairs, Mr. Nikos Christodoulides, on Friday, September 20, at 8:00 pm in the gardens of the Presidential Palace.
The event will be attended by renowned music composer George Theophanous and popular singer Konstantinos Christoforou.
Presenter: Chrysanthos Tsouroulis
Tickets available from the Karaiskakio Foundation for € 50.
All the net proceeds will be donated to support the Foundation's vision for "a world full of baby smiles".
For information and reservations, call 22210858, 95119565 or email: [email protected]
Supported By: OPAP