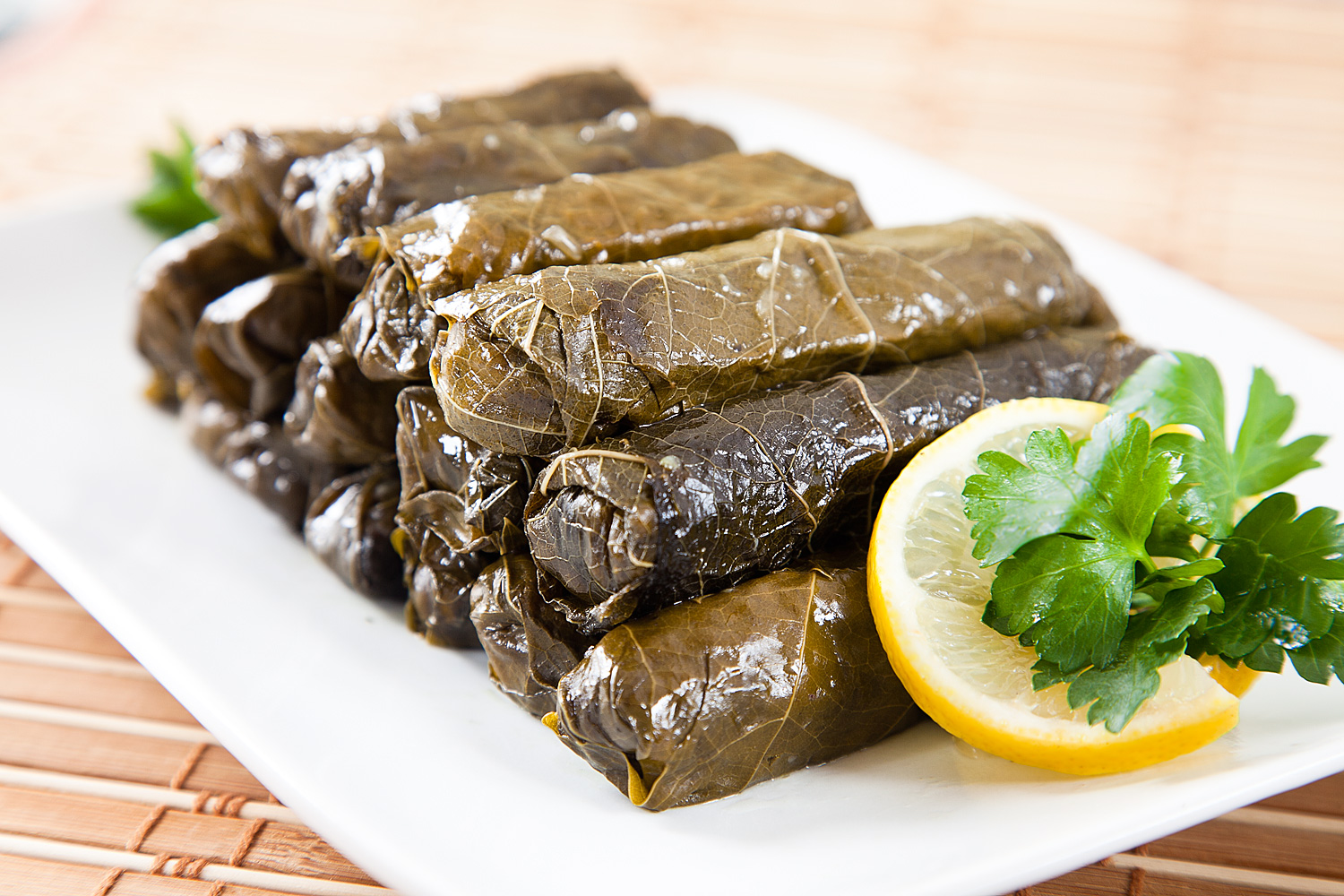 Ingredients
300 g vine leaves (fresh or in brine)
2 medium, ripe tomatoes
½ kg of minced meat (preferably half a pork and half beef)
3 soup spoons full of chopped parsley
1 big onion, finely chopped
1 tablespoon chopped fresh mint or 1 teaspoon grated dry mint
2 tablespoons of lemon juice
1/4 cup of rice
½ cup. condensed tomato juice (Passata)
½ cup olive oil
Salt and Pepper
Step 1
Wash the vine leaves carefully and pour them in a pot with lots of salted boiling water. Allow them to boil for 5-10 minutes (depending on how hard they are) to soften, without grinding, drain them and pour them into a bowl of iced water and ice cubes. When they cool down, you remove them and let them strain into a strainer.
Step 2
Pass the tomatoes on the grater (not the finest) or grind them in the blender, with dashed motions of the motor until you chop them without making juice. Put the minced meat, parsley, onion, mint, lemon and rice in a bowl, add salt and pepper and stir the mixture well.
Step 3
Separate the broken vine leaves and spread them to the bottom of a medium, heavy saucepan (to protect the koupepia that will come in from sticking and pour half olive oil into it.) Take the solid vine leaves one by one, put them backwards the top (the side that is not glossy), with their wide side toward you and remove their crotch (if any).
Next, put 1 small spoonful stuffing in place, bring the sides of the leaves up and wrap them in cylindrical rolls. Lay them in the pot, one close to the other (when the bottom is full, make a second layer, etc.). Sprinkle with the remaining olive oil and concentrated tomato juice (Passata), and add as much water as you need to cover them.
Step 4
Take a dish that fits into the saucepan and put it upside-down (with its base upside down) on koupepia like a bob, to avoid become unwrapped from removal. Put the pot in the fire, let it boil, cover it, lower the heat and simmer for 1 hour.
Tip 1 : To save time when wrapping the vine leaves, open a lot on the kitchen counter and fill them at the same time. Depending on how large the vine leaves are, add the appropriate amount of mixture. You will need to be a little bit patient or have a patient mother to wrap the koupepia for you.
Tip 2: Enjoy koupepia with a fresh salad and your favorite yogurt.