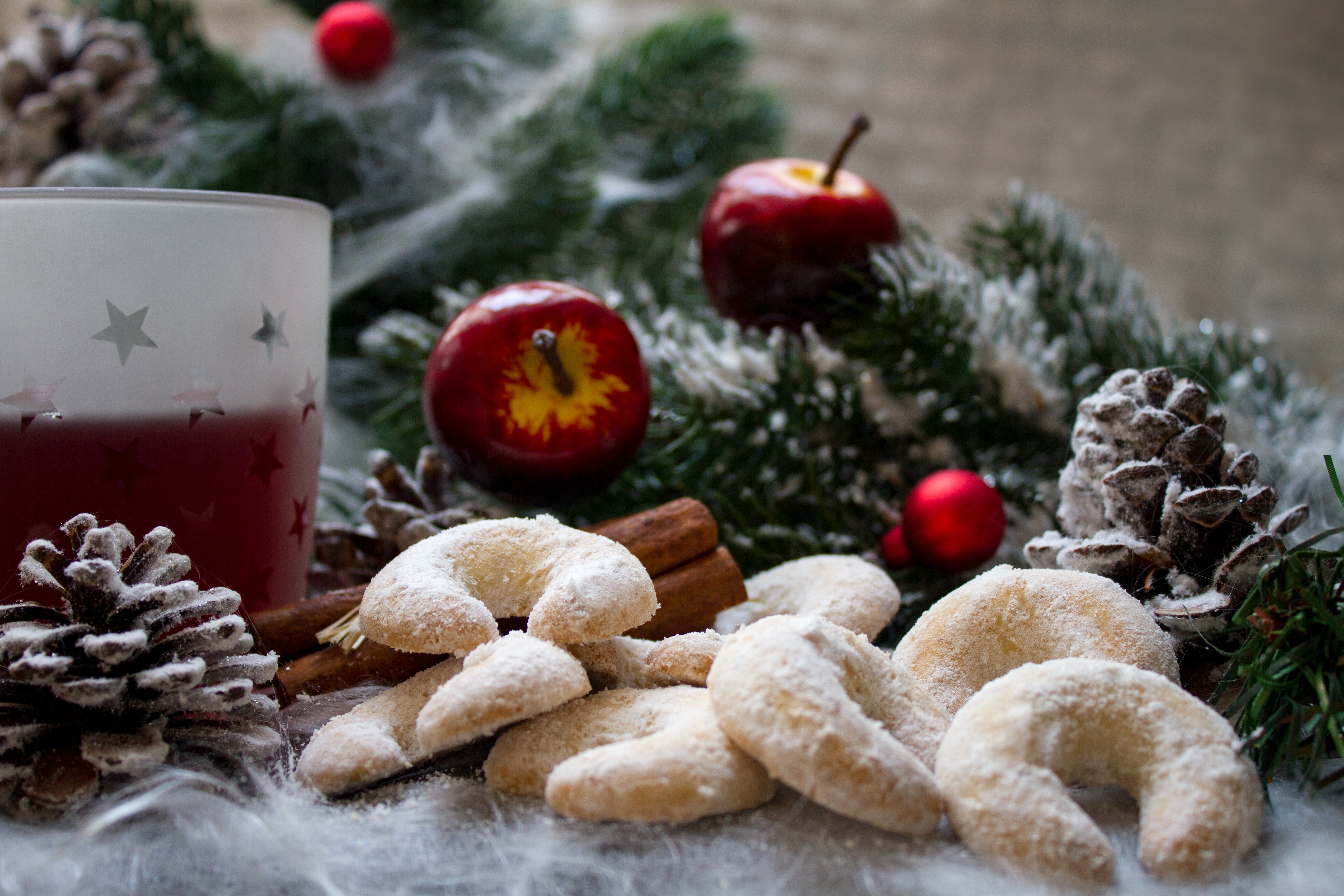 This is traditional Greek sweet called "Kourabiedes". Crumbly and sweet, with crunchy toasted almonds and they look so Christmassy!!
Ingredients
900 g all-purpose flour
500 g butter
220 g icing sugar
1 tsp. vanilla extract (2 packets vanilla powder)
200 g blanched slivered almonds, toasted (toast for 5-10 minutes at 200* C (390*F)
For sprinkling and dusting
Remove the butter from the refrigerator about 2-3 hours before using, so that it can soften at room temperature and preheat the oven to 180* C (350*F) Fan.
Step 1
In the mixer beat the butter for 5-6 minutes on high speed until it turns white. Add the icing sugar and vanilla and continue beating for another 5-7 minutes. The mixture will be ready when it looks like whipped cream.
Step 2
Remove the mixing bowl and add the flour in batches. Gently fold in with a spatula then add the almonds.
**Note The mixture should be soft but not that soft that it will stick to your hands.
Step 3
Mold into balls or croissants shape. On a baking sheet with parchment paper place the balls. Bake for 35-40 minutes, until they turn light golden.
**Note Make a small indentation of every little ball of dough with your finger
Remove from oven. Carefully move them from the baking sheet and place them on to a wire rack to cool. Be careful Kourabiedes are very soft and crumbly when hot.
Step 4
When cool, spray them with some rose water and put some icing sugar in a sieve and dust.