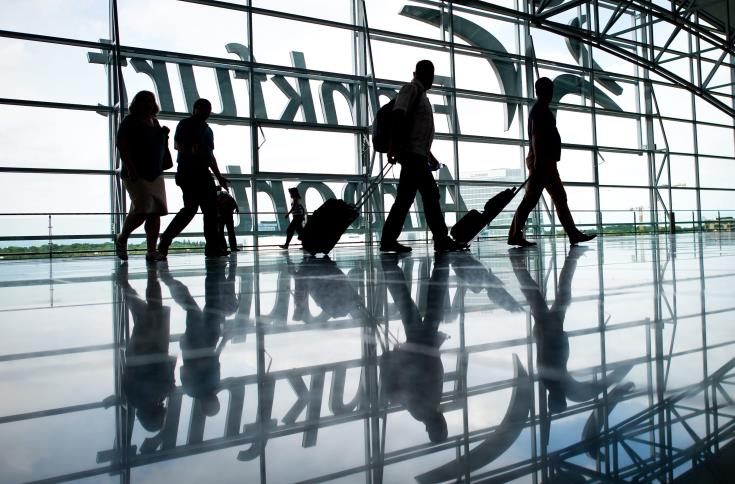 The Ministry of Health's Epidemiological Surveillance Unit evaluates a list of 20 countries that could be allowed to send tourists to Cyprus this summer, ahead of Cabinet decisions this Friday on the reopening of airports.

Depending on their epidemiological situation, countries could be categorized into those for which a COVID-19 test certificate would not be required upon entry and those for which the certificate would be mandatory to allow tourists in, Professor of Microbiology/Molecular Virology at the University of Nicosia Medical School and member of the Ministry of Health Scientific Advisory Committee, Dr. Petros Karayiannis told the Cyprus News Agency.
On Friday, government announcements are expected regarding the reopening of airports and hotels in Cyprus, framing thus the time schedule for all stakeholders to prepare, Karayiannis said. He noted, moreover, that airports are expected to open "sometime within June."
He also pointed to a meeting that took place on Wednesday, between the Scientific Advisory Committee and the President of Cyprus, where Deputy Minister for Tourism, Savvas Perdios, announced that he drafted a list with 20 countries which could send tourists to Cyprus. The list includes traditional markets, as well as new ones, Karayiannis said.
"The Epidemiological Surveillance Unit will carry out an evaluation of the epidemiological situation in these countries. In case some countries are on the same epidemiological level with us, or are better off, we will accept tourists without obliging them to bring a certificate saying that they have done the test for coronavirus and without being quarantined. Respectively, the same conditions will apply for Cypriots visiting these countries" he added.

Karayiannis also pointed to public announcements concerning an initial understanding between the governments of Cyprus, Greece and Israel to promote tourism between their countries, saying that this could extend to other countries such as Malta, Austria and the Baltics.

Asked about countries in Europe's South, that were particularly hit during the pandemic, Karayiannis said that they might present a much better epidemiological situation as early as July, and that there is a possibility to allow the flow of tourists from and to these countries.

"The rate of new cases as well as of deaths is already declining in Italy and Spain. Therefore, very soon they will reach the same levels with Germany, when the country decided to open up businesses" Karayiannis concluded.
Source: CNA