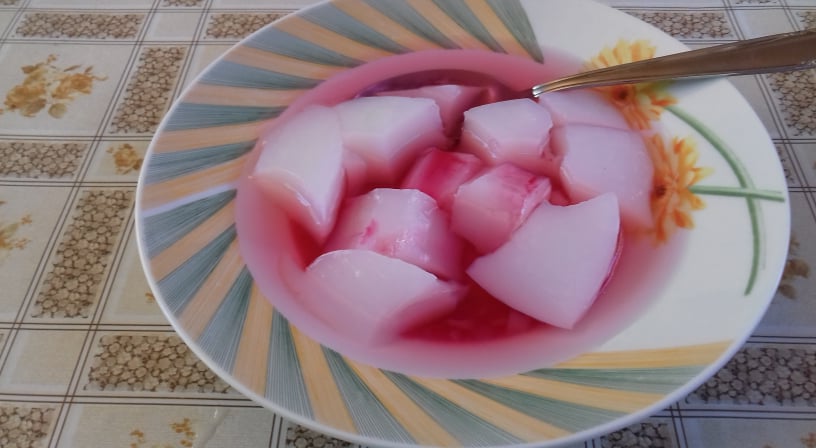 Maybe one of the easiest and quickest recipes you will ever made! Not to mention the amazing taste that will cool your hot summers in the island 😉
Ingredients
1L water
100gr maize powdered starch
1tbsp sugar
Rose syrup
Rose water
Method
Place the maize powdered starch with the water in a saucepan on a low heat and stir constantly until the mixture makes bubbles.
Add the sugar and stir for another 5 minutes until it becomes a thick cream … and it is ready.
Put it in a pan already wet with water. Let it cool, add water, enough to cover it, and place it in the fridge to chill.
Serve with rose syrup, rose water and water (ice cubes)!