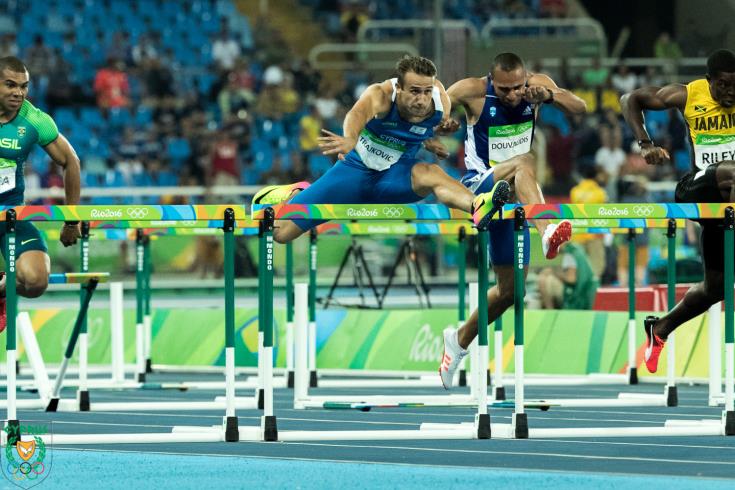 Milan Trajkovic on Sunday became the first ever athlete from Cyprus to win a gold medal in European Indoor Championships history.
Trajkovic clinched the gold medal in the 60 metres hurdles at the European Athletics Indoor Championships in Glasgow, with 7.60.
French Pascal Martinot-Lagarde won the silver medal with 7.61 and Aurel Manga, also from France, took bronze with 7.63.
Cyprus President Nicos Anastasiades congratulated Trajkovic. Anastasiades wrote in a post on his twitter account: "Well done Milan Trajkovic, you made a magnificent effort, and the result was amazing. Enjoy the top position in indoor athletics and continue to be strong for your next goals. You have made us proud!"
Source: Cyprusdaily