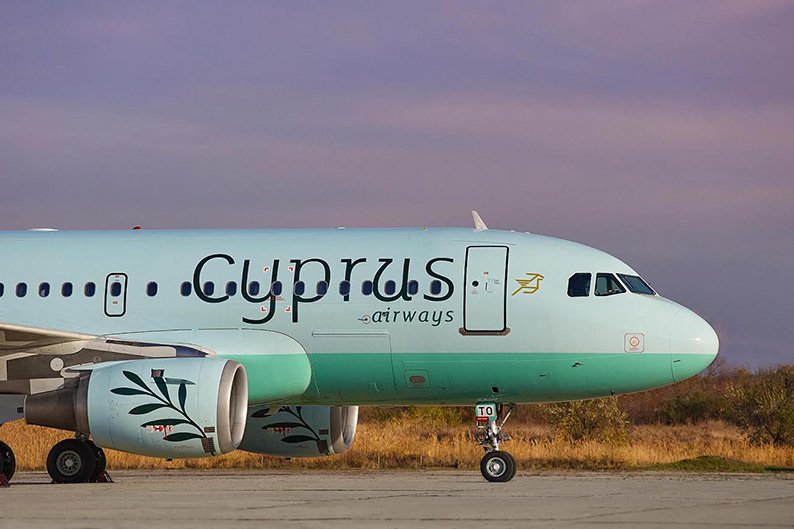 This summer, Cyprus Airways will fly to Greece, Switzerland and Middle East
Cyprus Airways announced a revised flight schedule for summer 2020, following the announcement by the Cypriot Government that Larnaca and Paphos airports will reopen on June 9 2020, based on a list of countries from which the government allows flights. The Cypriot airline is ready to resume operations by introducing various measures to ensure the health and safety of passengers and workers, always according to information and instructions from local health authorities, the World Health Organization (WHO) and the European Organization. Air Safety (EASA).
Cyprus has been recognized as one of the safest destinations during COVID-19, as it has maintained the lowest rate of infection compared to other European countries. A New York Post article describes Cyprus as a place that offers "safe" shelter from the corona virus.
This summer, Cyprus Airways is planning flights to 5 airports in Greece: Athens, Thessaloniki, Heraklion, Rhodes and Skiathos. In Europe, Cyprus Airways lands in two cosmopolitan destinations in Switzerland (Zurich and Geneva) and in the Middle East while the company will continue its operations in Tel Aviv (Israel). Flights to Athens will start on June 9 and to other destinations, early July 2020.
Chief Operations Officer of Cyprus Airways, Mr. George Mavrokostas, stated "We are very excited that after 3 months of cessation of our work due to COVID-19, we will soon and gradually resume flights to various destinations. As a Cypriot company, we believe that it is our duty to support the government's efforts to overcome the challenges of this difficult period, contributing to the rapid and sustainable recovery of the economy. The safety of everyone, passengers and staff, has always been our top priority, so we have adopted a number of security measures. "
The most important precautionary measures against COVID-19 applied by the Cypriot Airline are listed below:
Implement the highest possible hygiene standards, which include disinfection of aircraft after each flight, including seats, seat cases, toilets, cabinin accordance with the recommendations of the International Air Transport Association (IATA) and the WHO.
On the aircraft, the crew will wear face masks and gloves.
The use of a face mask is mandatory for all passengers (excluding children under 2 years of age, people who have difficulty breathing and people who cannot remove the mask without help).
During the check-in process, passengers are required to maintain a safe distance from other passengers.
Limit the number of passengers on each bus during boarding and disembarking.
The middle seat on the aircraft remains empty, where it is possible to limit contact and hazards
Cyprus Airways offers two categories of fares, Basic and Flex. The Flex category offers additional services such as 23kg luggage, 10 kg cabin luggage, seat selection, etc. The travel date change option is available for both categories, for Flex tickets free of charge and for Basic tickets with extra charge.
Passengers can book their tickets through www.cyprusairways.com , the Cyprus Airways call center (from Cyprus free of charge 8000 8111 or from abroad at +357 24000053) or through their travel agent.
The detailed flight schedule of all destinations offered by Cyprus Airways is posted on the website of the company www.cyprusairways.com.