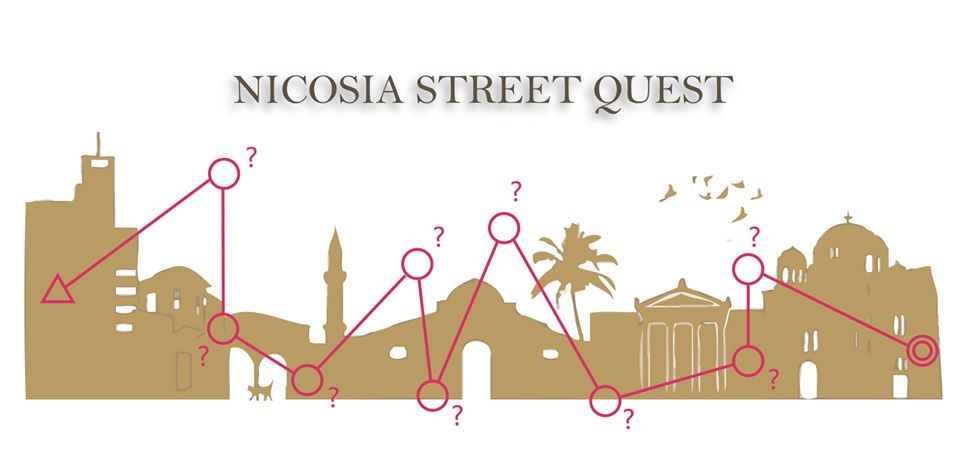 The mad street hunt running around the streets of Old Nicosia answering questions and discovering the city returns this June after a long break. The Nicosia Street Quest has been sending out curious explorers since 2016 in a game spread out across the city. The team to answer the most questions correctly, earning the most points wins.
In June, two street quests are planned, on June 16 and June 30, starting as usual from the CVAR Foundation at 6.30pm. Registrations take place between 6.30pm and 7.45pm and each team is given a starting time. Start times will be available at 6.30 pm for people with school age children, while all others start between 7pm and 8pm.
The quest is to navigate up to 20 location points on the map of Nicosia (within the city walls) and answer a simple, non-cryptic question at each location. For example, 'What is the colour of the door at number 18?' or 'How many mannequins in the shop window?'. Each question is worth either 10, 20 or 30 points. There is also a bonus question at each event worth 50 points. The total time allowed is 60 minutes. For every minute late there is a 5-point penalty.
Participants will need a pen to mark their answers on the question sheet. Otherwise comfortable walking or running shoes are advised. Light coloured clothing (ideally reflective) is encouraged for extra visibility as the event takes place in the evening.
Call up your most adventurous friends and family members and form teams of up to four people. Points will be shared equally among team members and children under twelve must be accompanied by an adult. The winning team is awarded discounted gift vouchers from Holland & Barrett Cyprus.
Nicosia Street Quest
Team game answering 20 questions around Nicosia. June 16 and 30. Meeting point: CVAR Foundation, Nicosia. 6.30pm. €2. For more information please check out the Facebook page 'Nicosia Street Quest' or call 99-413479