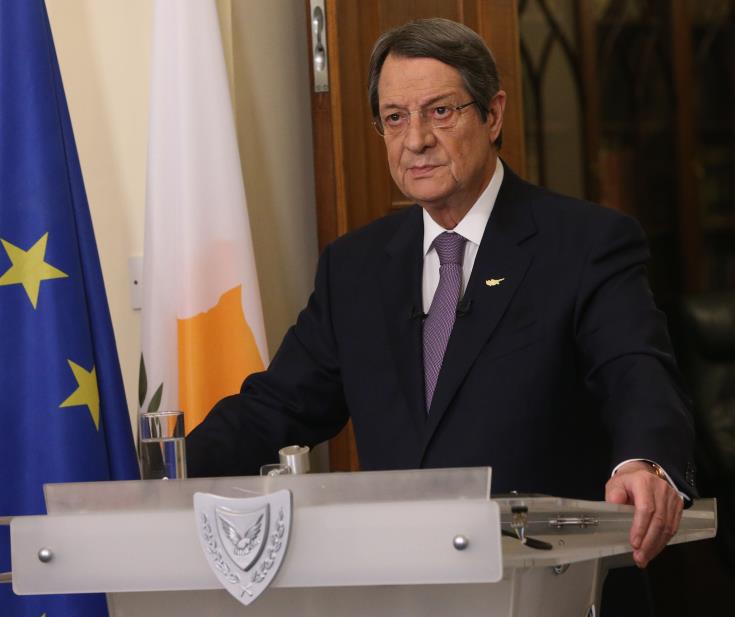 President of Cyprus Nicos Anastasiades will address the people at 8.30pm (local time), Government Spokesman Kyriacos Koushos said in a written announcement.
 
During the televised address, the President is expected to announce the plan to ease restrictions imposed due to COVID-19.
 
A Cabinet meeting, which convened earlier on Wednesday, under the President Anastasiades, to finalize decisions concerning the gradual easing of restrictions and ways to restart the economy, is underway.
Source: CNA