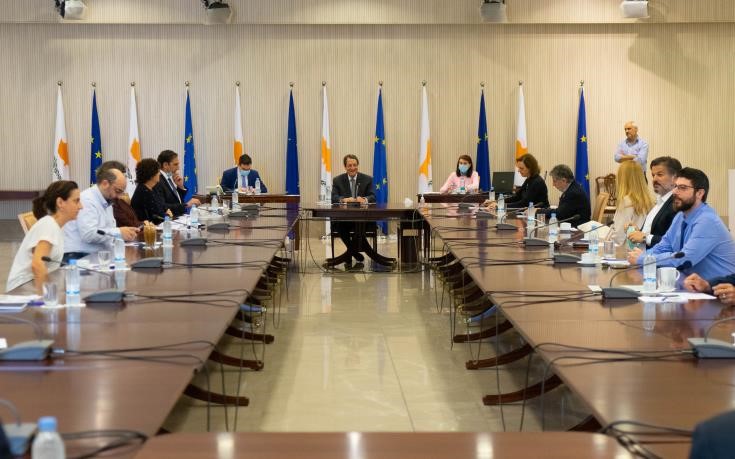 A comprehensive proposal for the first phase of restarting the economy and the easing of the measures for the citizens' movement will be presented by the scientific team on the coronavirus to Cyprus President Nicos Anastasiades and the competent ministerial committee on April 28, Deputy Government Spokesman Panayiotis Sentonas has said, adding that on April 29 the Council of Ministers will take relevant decisions.
In statements after a meeting of President Anastasiades with the advisory scientific team on the coronavirus, Sentonas said that the President was informed by the Health Minister and the members of the team about the situation in relation to the management of the coronavirus pandemic in Cyprus.
He noted that no decisions were taken about the date on which the easing of the restrictive measures will begin or about the economic sectors that will operate again during the first phase.
The members of the scientific team, he added, expressed their satisfaction about the results of the measures that have been taken so far, noting the stable decreasing trend of the coronavirus confirmed cases.
According to Sentonas, the members of the scientific team referred during the meeting to the fields of the economy that could get back on track during the first phase, as well as to the easing of measures for the movement of citizens, under the precondition that this will be allowed by the epidemiological data and the epidemiological indicators.
They reiterated, he noted, that there must be no complacency so that we will not destroy what the people have achieved during the last period of time with a lot of patience and sacrifices.
Sentonas said that the President and the government want to thank the citizens once again for their responsible stance, their self-discipline and their social sensitivity that resulted in positive results in the efforts to address the coronavirus spread.
Source: CNA