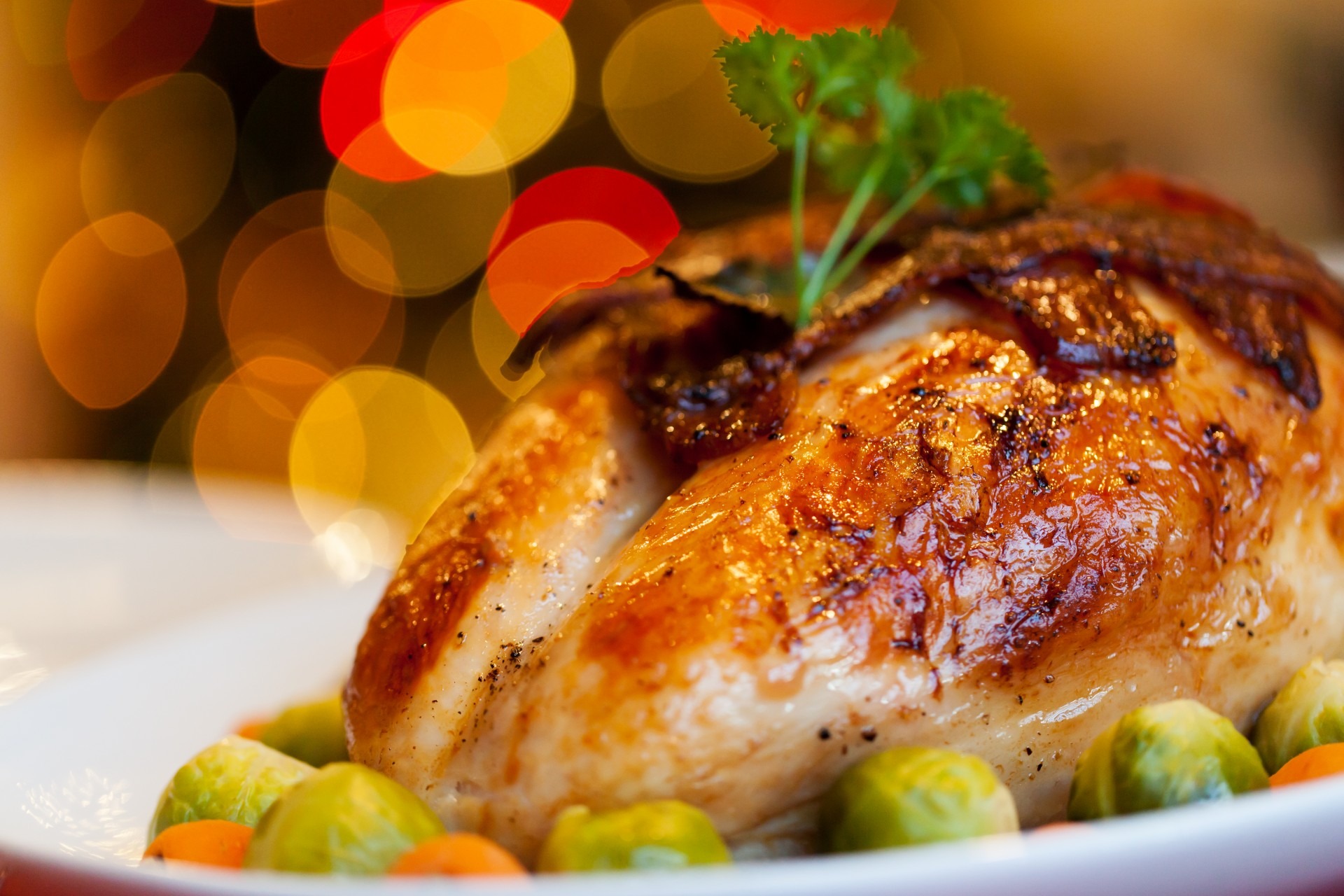 This is one of the fastest and easiest ways to cook a turkey! Possibly one of the tastiest, homemade, roast  turkey recipes from a small city in Greece, Thiva!
Ingredients
1 Turkey
Liver's Turkey
2 Onions
75g Butter
500g Frankfurt Sausages
3-4 Eggs
500ml Milk
4 Slice Bread
500g Bacon
200g Kefalotyri Cheese
500g Graviera Cheese
Salt
Pepper
1 Orange
1 Lemon
100g Mustard
100g Olive Oil
Potatoes
For the stuffing
Take a bowl and put the bread and milk
Finely chop the onions, the sausages, the liver and the bacon.
Place a pan over high heat and add 75g of butter
Add the chopped onions, the Frankfurt Sausages, the Turkey's Liver, the bacon, the bread* and the graviera cheese.
Saute while stirring for 15-20 minutes.
Add salt and pepper.
Remove from heat and set aside for 15 minutes.
Then add the eggs and the kefalotyri cheese and stir the stuffing until is the mixture is homogeneous.
Note**  We have to drain the bread before putting it in the pan. We do not add the milk!!
For the turkey
Preheat the oven to 220 Celsius (set to fan)
Cut the turkey and open along the back with a pair of scissors or a sharp knife and clean its inside.
Turn it breast side up and press down on the breasts with your hands to give a butterfly appearance.
Place the turkey in a large baking pan.
Fill the turkey with the stuffing. If the stuffing is too much, place it around the turkey.
Cut the potatoes and put them around the turkey
Mix up the orange and lemon juice, mustard and olive and drizzle the turkey and potatoes with it.
Cover the turkey with silver foil, put the pan in the oven and bake for 2 hours.
Remove the silver foil and bake for another 30 minutes until it turns golden.