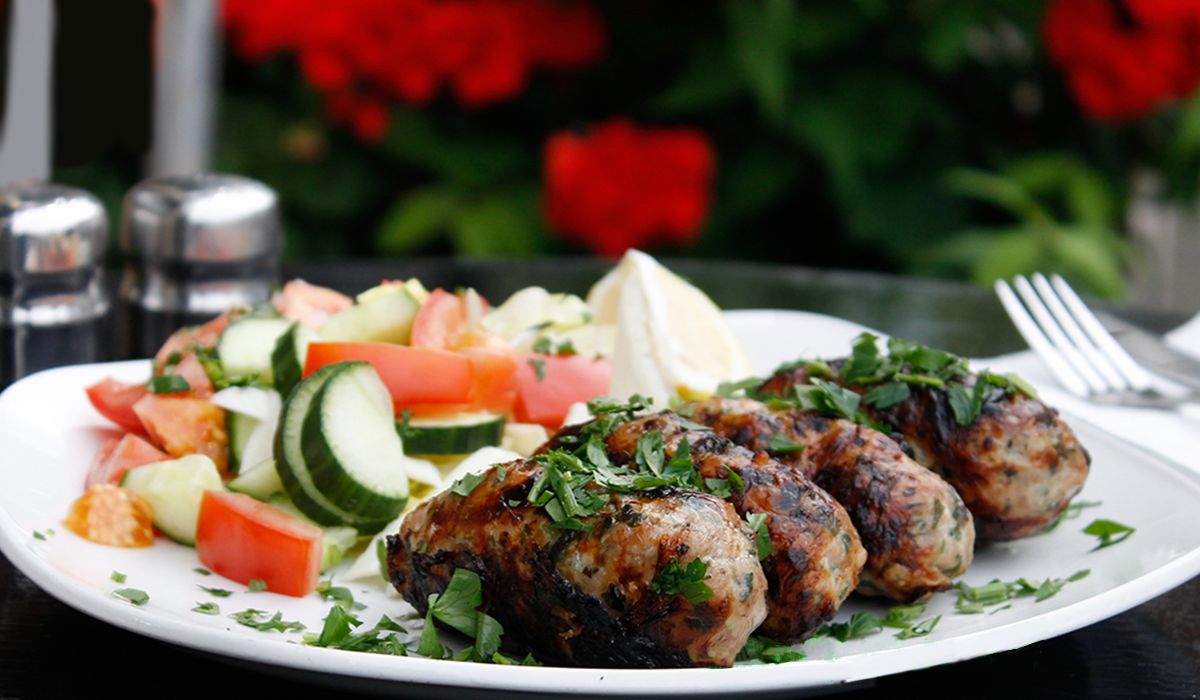 If you were to make a list with the 3 most popular Cypriot dishes, Sheftalies would be among the top 2 (the main rival would be souvla of course)! This particular dish is world famous and an exclusive Cypriot Cuisine delicacy!
Ingredients
100 g sandwich bread slices
¼ teaspoon cinnamon
1 level teaspoon cumin
½ level teaspoon coriander powder
1 clove of garlic
salt
pepper
2 tablespoons olive oil
1/3 bunch parsley
1 tablespoon thyme
500 g ground pork
350 g lamb caul fat
To serve
4 Cypriot pitas
¼ cabbage
1 onion
1 tomato
tzatziki
1 tablespoon thyme
Method
Place a grill pan on heat.
Cut the bread into pieces and add it in the blender along with cinnamon, cumin, coriander, the coarsely chopped garlic, salt, pepper, and beat well until they are blended.
Add the olive oil, thyme and parsley and beat slightly to mix the ingredients.
In a bowl, add the ground pork, the previously blended mixture and stir with your hands very well.
Cut the net fat into square pieces and put 1 tablespoon of the meat mixture on each piece (approximately). Close the two edges and roll to shape them as mini sausages.
Place the sheftalies on a grill pan and cook over charcoals on a bbq. Make sure that the caul fat's folding side is facing down so that it will not open up.
Cook for about 10 minutes on all sides.
Serving
Cut open the Cypriot pitas in half.
Add some chopped cabbage, chopped onion, cucumber and tomato slices, tzatziki, the sheftalies and serve.