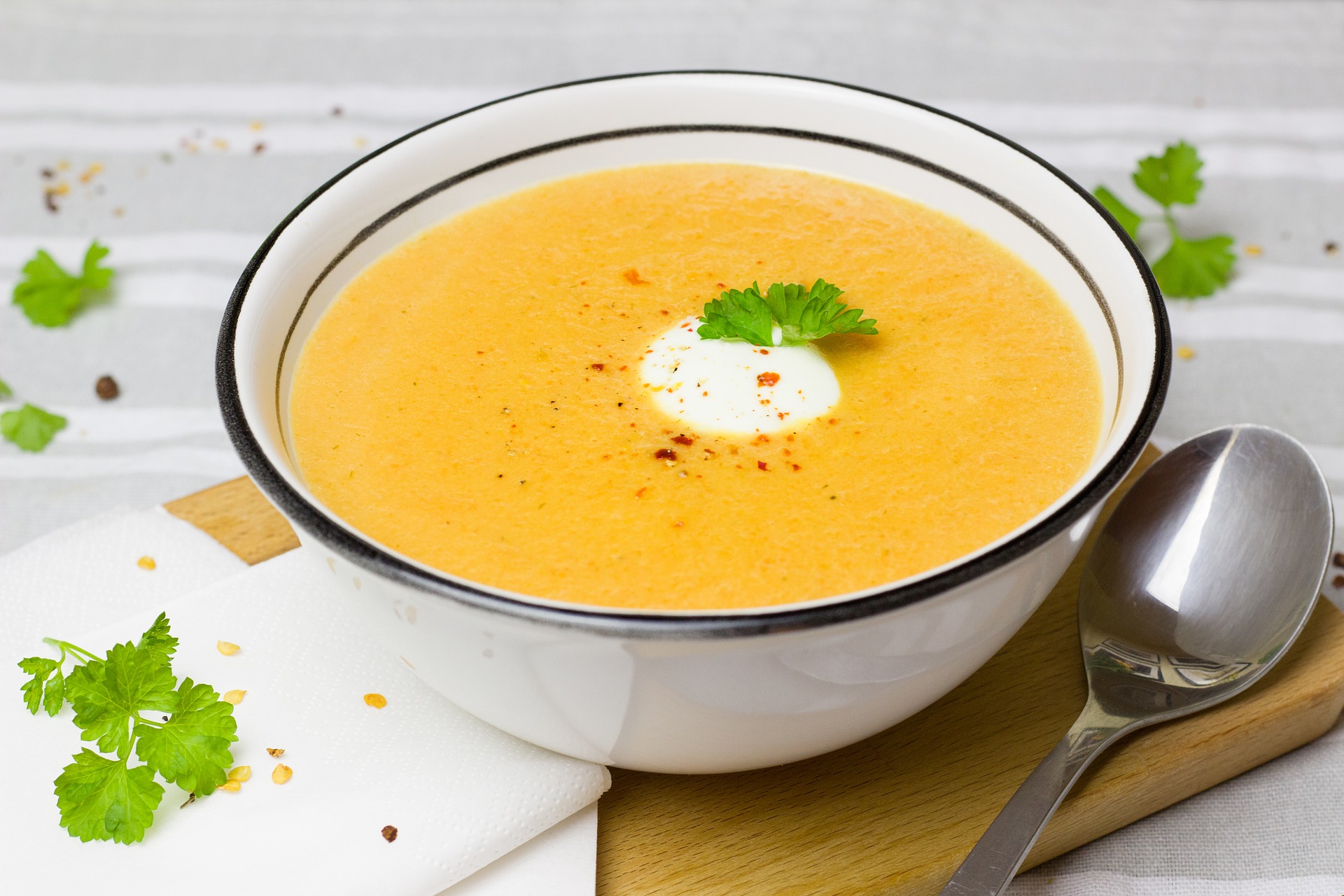 Ingredients:
-2 potatoes
-1 zucchini
-1/2 leeks
-1 large onion
-2 carrots
-6 cabbage leaves
-2 tomatoes
-2-3 celery shoots
-1/2 mug of red wine
-1/2 mug olive oil
-4 mugs of hot water
-Salt Pepper
– Croutons
Method:
Chop all the vegetables.
In a deep saucepan sauté all the vegetables (except the tomatoes) with olive oil until they wither on high heat, stirring constantly.
Add the wine and after 2-3 minutes the tomatoes, salt and pepper.
Reduce the heat, add the hot water and simmer until all the ingredients are well softened.
Remove the food from the heat and blend the soup in the mixer until it becomes a homogeneous mixture.
If we want the soup to be thinner, add more warm water, letting the soup boil a little to blend the ingredients together.
Serve hot soup with croutons.