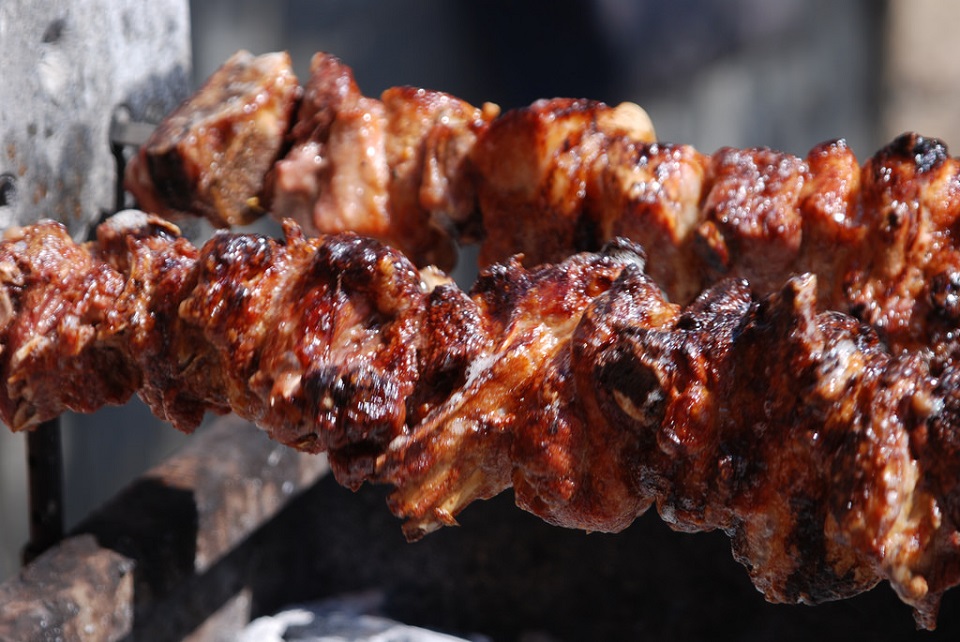 Souvla is without question the most famous Cypriot dish and one of the trademarks of Cypriot cuisine. Skewered pieces of meat that are cooked on the foukou (something like charcoal grill with a rotisserie), constantly turning around so that the meat is grilled evenly.
Souvla Recipe
Ingredients
Large pieces of good quality pork shoulder on the bone
Extra Virgin Greek Olive Oil – enough to lightly coat all of the meat.
Greek Oregano
Salt and Pepper
Step 1
Place the meat in a bowl and pour the Extra Virgin Olive Oil and a pinch of Oregano.
Step 2
Cover and leave to marinade for 3-4 hours
Step 3
The meat is now ready to go onto the Skewer
Step 4
Apply Salt and pepper to taste
Step 5
Place the skewers about 12 inches above white-hot coals and leave to rotate on the rotisserie until cooked to your desired taste (1-2 hours).