2nd LIMASSOL SPRING FESTIVAL
Spring is in the air!

Join us to make our lives more colorful by planting flowers and decorating colorful flower pots during the weekend 18 & 19 May.
Have your family photo taken at the most beautiful and flowery photo-booth and take a bit of spring with you!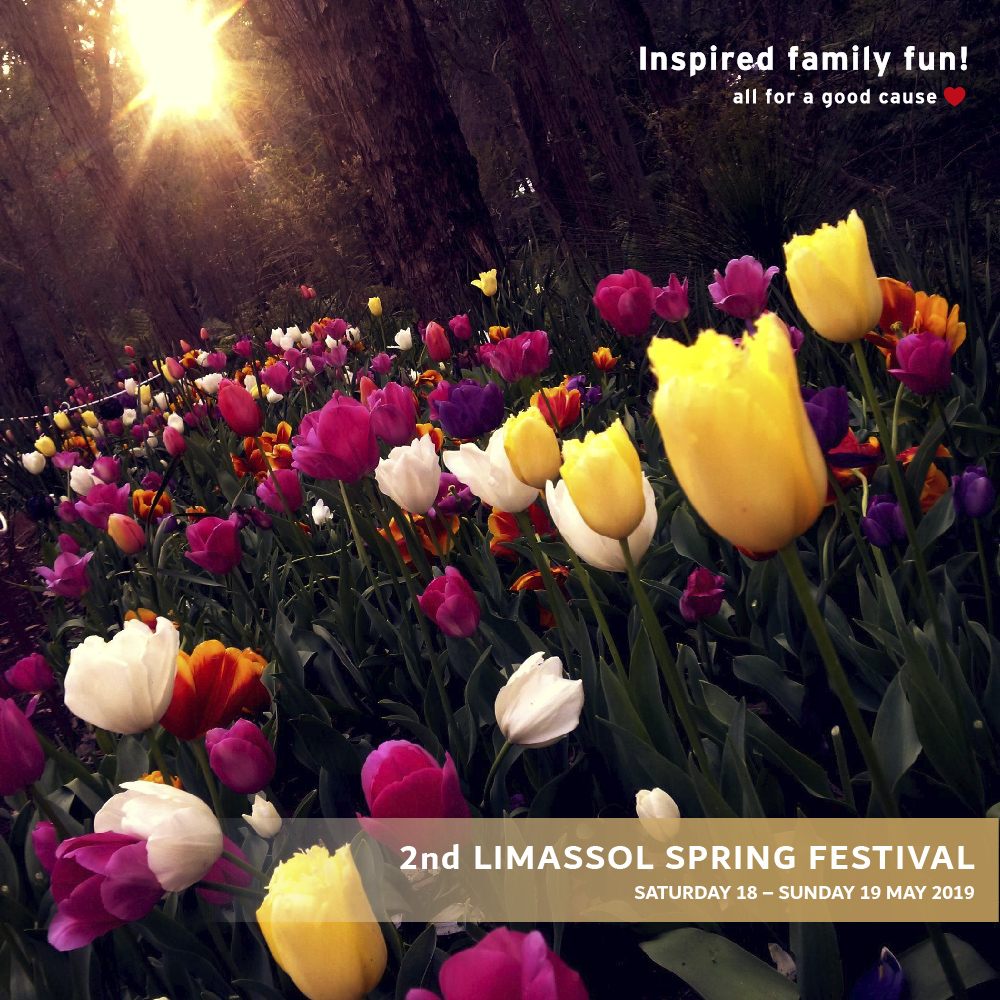 Get inspired by our magical fairy village and decorate your own special fairy house!
Let your creativity and talent flow and enjoy the special arts & crafts activities, pottery wheel throwing, colored sand bottles and so much more! Saturday 18th and Sunday 19th May!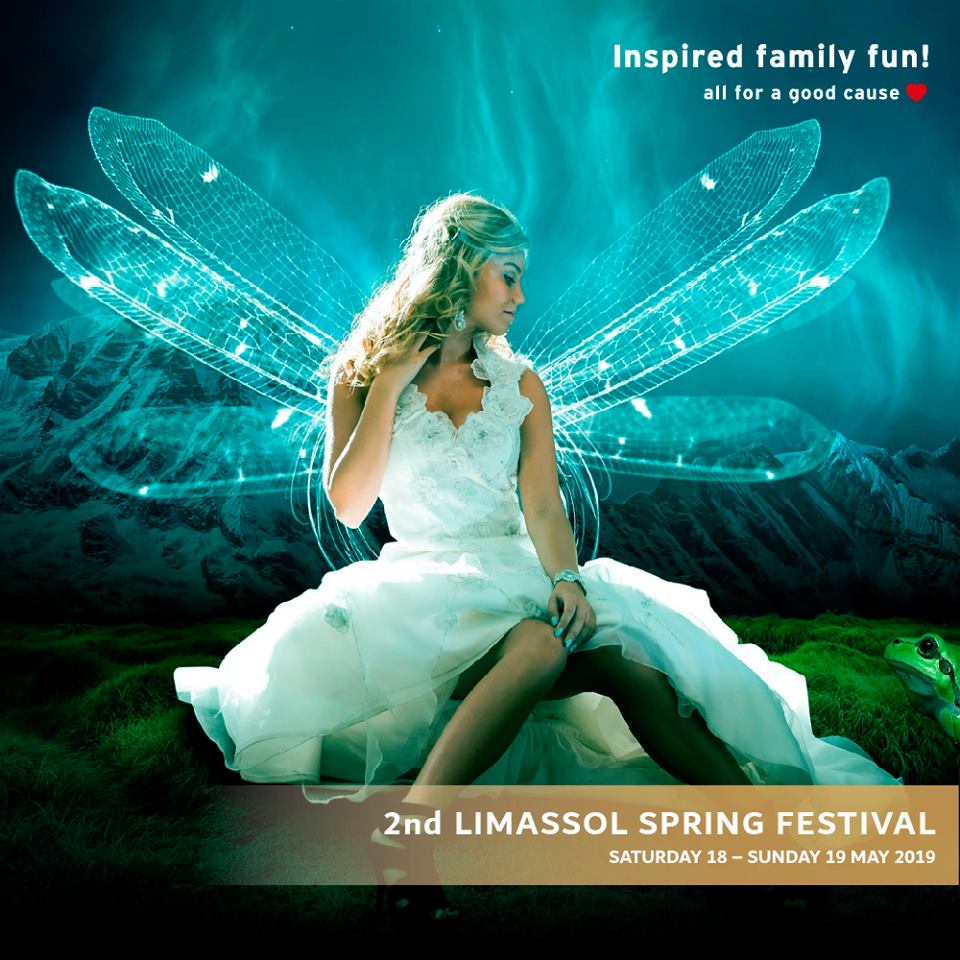 Don't miss out on the most exciting weekend, Saturday 18th and Sunday 19th at the National Forest Park! The park lies in the northern outskirts of Limassol with beautiful views of Limassol bay.
Let's have a horse or pony ride, have fun in our bumping boats and enjoy fun filled activities for the whole family.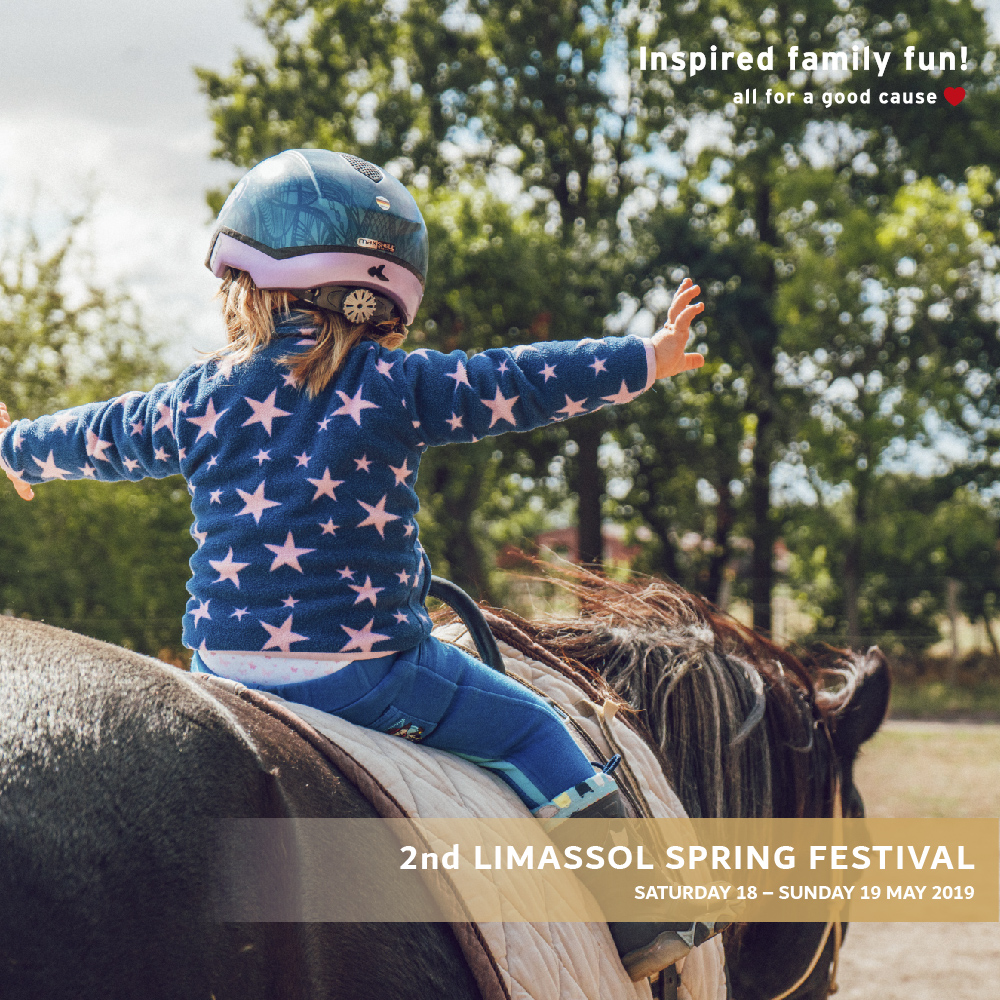 The 2nd Limassol Spring Festival is on its way! Join us to celebrate Spring at Limassol's most beautiful park, the National Forest Park.
Two days filled with fun and exciting activities for the whole family, all for a good cause!
All net proceeds will be donated to Karaiskakion Foundation.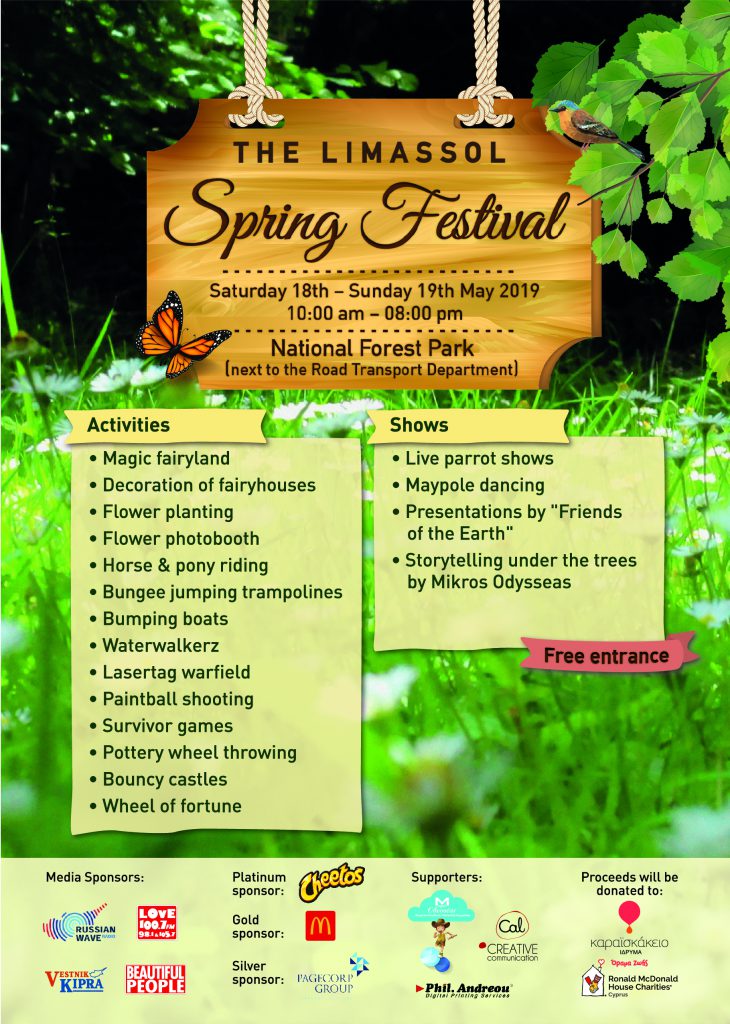 See you all on Saturday 18 and Sunday 19 of May 2019 at National Forest Park in Limassol.
For more information contact «Inspired Family Fun – Αll for a good cause» at 99300256 or visit:
https://www.facebook.com/inspiredfamilyfun/