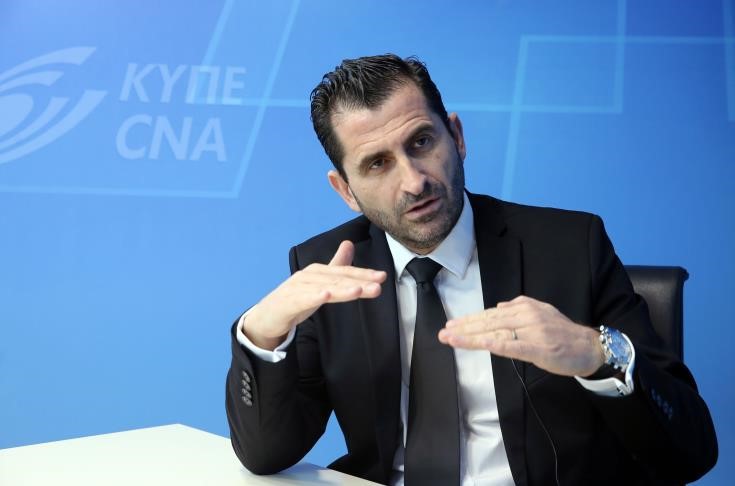 Thomas Kazakos, General Director of the Cyprus Shipping Chamber, urged the government and political parties to conclude deliberations on a scheme aiming to provide government guarantees to companies with a view to alleviating the impact of the coronavirus impact.

Speaking to CNA, Kazakos said that from the beginning of the outbreak the impact on freight rates on global shipping ranged between 20% and 30% depending on the sector.

Noting that it is too early to make comprehensive estimates on the impact of the pandemic on shipping, Kazakos said it it certain the pandemic will have medium and long-term consequences which will depend on the virus' containment and the restart of economic activity.

He thanked the government and the political parties for promoting fiscal measures to support the real economy which benefited the Cypriot shipping industry, noting however that the "tool of government guarantees would be supportive in mitigating the coronavirus impact.

"Although shipping companies have been hit severely due to freight rate reductions, there is an opportunity for these companies which still are economically robust to continue operating with a quick and cheap funding," he said.
He also noted that this tool could also assist shipping companies in expanding their activities to other markets where opportunity arises due to Covid-19.

"Shipping knows of rough seas but it is a sector that requires political and economic support to avoid significant impact," Kazakos added.

Furthermore, Kazakos said that shipping addressed practical issues since the outbreak of the disease such as crew changes and ship certificates, affected by containment measures taken worldwide.

Certificates both for seafarers and ships have been extended so that global and Cypriot shipping could still be able to operate until these measures are relaxed.
Source: CNA