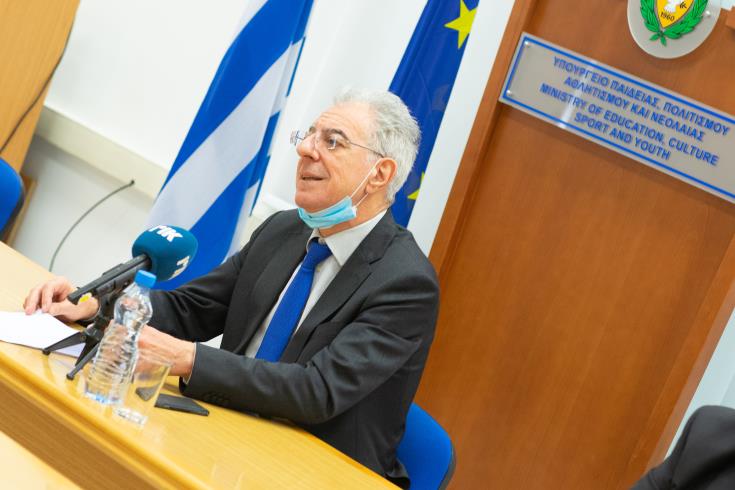 Minister of Education, Culture, Sport and Youth, Prodromos Prodromou assured on Saturday that the authorities will strictly implement health protocols as schools reopen, following almost two months of lockdown measures to curb the spreading of the coronavirus outbreak.
 
Prodromou announced last Wednesday that all students will return to classrooms by May 21 with final year students returning next Monday, causing concerns by both parents, teachers unions and political parties whether students are safe to return to schools.
 
On Saturday Prodromou, along with members of the Ministry of Health's advisory scientific committee on the coronavirus, held a teleconference with school Principals ahead the school reopening.
 
"With the return of final year students on Monday we will proceed with the strict implementation of health protocols so we can return safely," Prodromou said, adding that all health and safety protocols both for students and for school principals and teachers have been finalized.
 
He added that directions and guidelines will also be given to parents and guardians, noting that everything is prepared under the directions of the Ministry of Health's experts.
 
Noting that he understands the concerns and anxiety expressed, Prodromou added however that "we can make it if we strictly follow guidelines and (health) measures as we did as a society (in handling the covid-10 outbreak crisis)."
 
Prodromou also referred to the 20,000 random tests to be carried out among students and teachers, in decontamination of schools, class designation, provision of antiseptic and the creation of quarantine areas if necessary.
Source: CNA