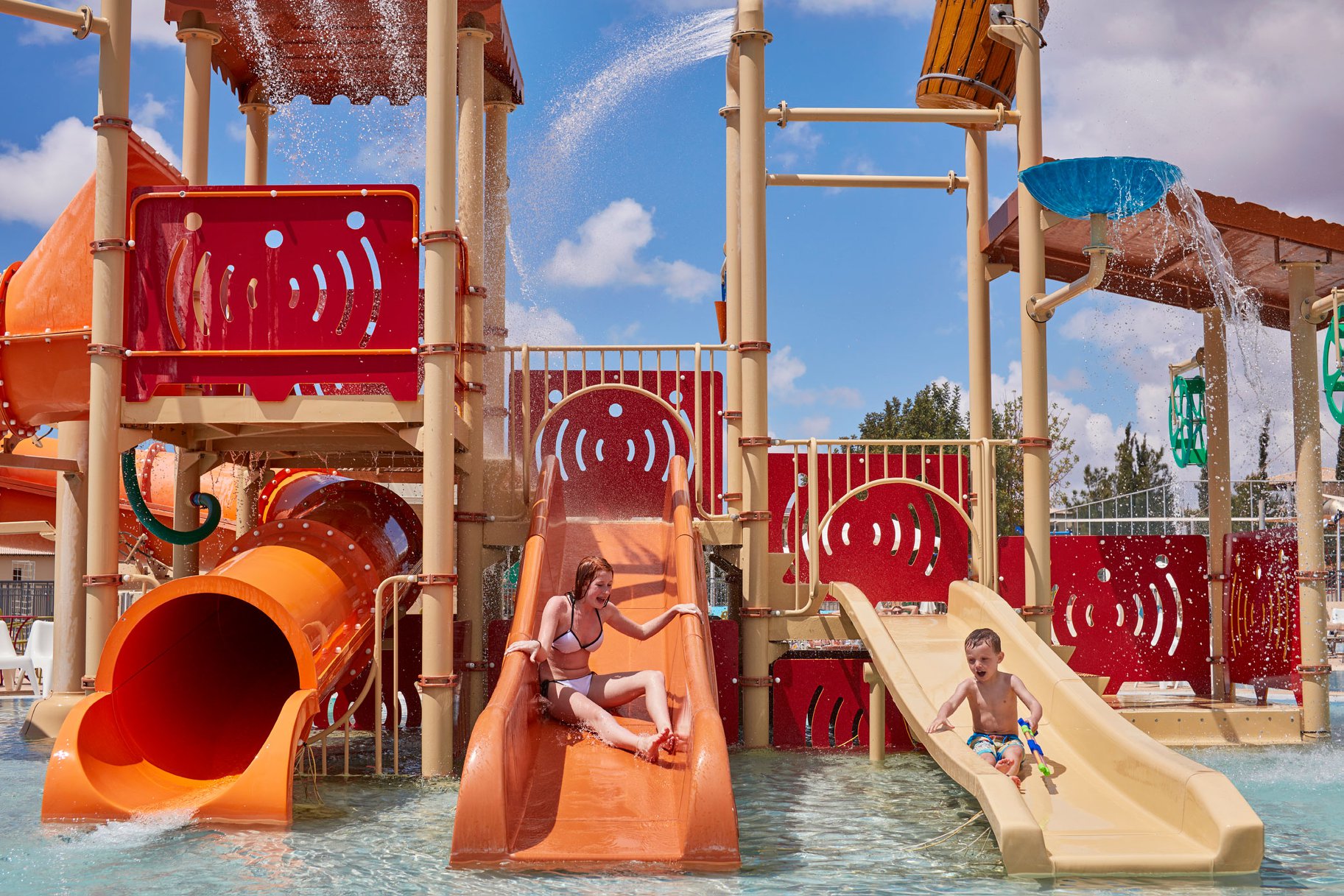 Cyprus hotels offer various "summer fun" packages including in-house water parks for more fun under the hot sun!
All you have to do is put sunscreen on your kids, wear your best smile and dive into the imaginative water parks these beautiful hotels offer!
See our suggestion list for hotels with water parks.
Louis Phaethon Beach
Aphrodite Avenue 22, 8204 Paphos – Cyprus
Tel: +357 26 964 600
King Evelthon Beach Hotel and Resort
27 Chlorakas Avenue, Paphos
Tel: +357 26 930 100
Anastasia Beach Hotel
24 Afroditis Street, Pernera, Paralimni
Tel: +357 23 832 633
St. Elias Resort
Agiou Elia 44, Paralimni, Protaras
Tel: +357 831 300
Parklane, a Luxury Collection Resort & Spa
11 Giannou Kranidioti Street, Limassol
Tel: +357 25 862 000
Aphrodite Hills Resort
3, Aphrodite Avenue, Kouklia, Paphos
Tel: +357 26 828 000
Aqua Sol Holiday Village & Water Park
Askou 45, Coral Bay, Paphos
Tel: +357 26 62 22 00
Leonardo Laura Beach & Splash Resort
Chloraka, Paphos
Tel: +357 26 944 900
Narcissos Waterpark Resort
Cavo Greco 550 Protaras , Paralimni
Tel: +357 23 833 800
Wherever you are spending your holidays, is important your kids have fun as well, so the best option is a hotel which combines everything 😉