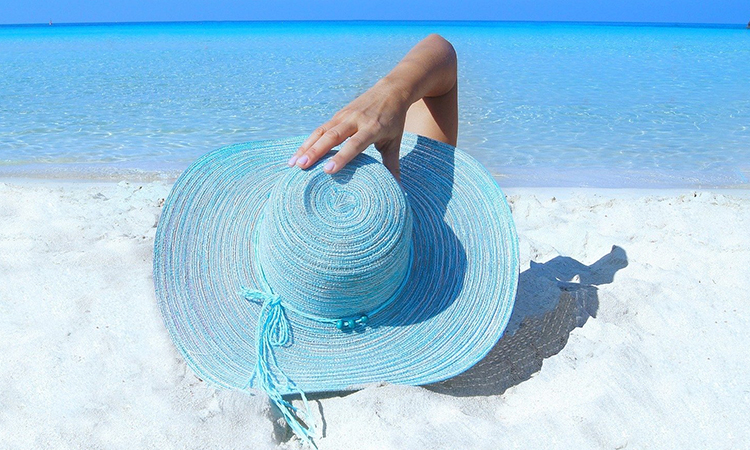 This Sunday is special and includes some serious dives, bathing suits and of course delicious food!

The first thing you have to do is get yourself (and your friends) to Latchi, in Paphos. The starting point for the day is Latchi as it combines all excursions, everything from forests to boat trips and offers some of the most famous fish taverns of the island.
Get to the Latchi Port and hop on Akamas Latchi Blue Lagoon Boat Trip – Mediterranean One for the first adventure of the day! Book your place beforehand as the demand is quite high during July and August! The cost for the cruise is around €15 for adults and €5 for kids and include various stops such as Bath of Aphrodite, St. George Island, Plaji Bay (Ancient Theatre), Manolis Sea Caves, Blue Lagoon, Fontana Amorosa and Cape Arnaout.
The cruise starts at 10.30 and returns back in the port at 13.30, just in time for lunch. The beautiful cruise stops guarantee an unforgettable experience with long lasting memories.
When you leave the port head to Periyiali Restaurant, 3 minutes drive, to satisfy your hunger with fresh fish and a variety of gastronomic courses!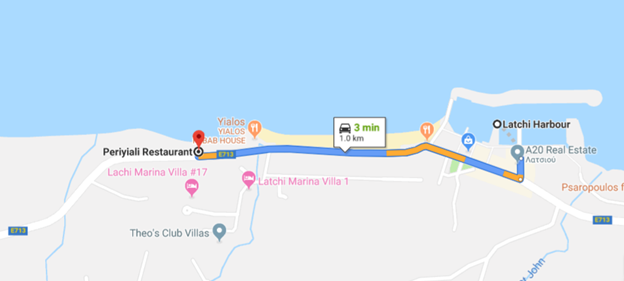 What is amazing with Periyiali Restaurant, is the combination of amazing food with the best views of the area as the restaurant is located literally on the beach at Chrysochou Bay.
Finish your lunch and head to Island Beach Bar just a minute away from Periyiali Restaurant!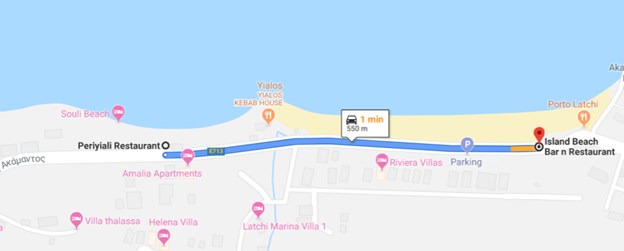 Island Beach Bar is ideal for your afternoon dive, cold coffees and refreshing cocktails while enjoying the beautiful sunset ?