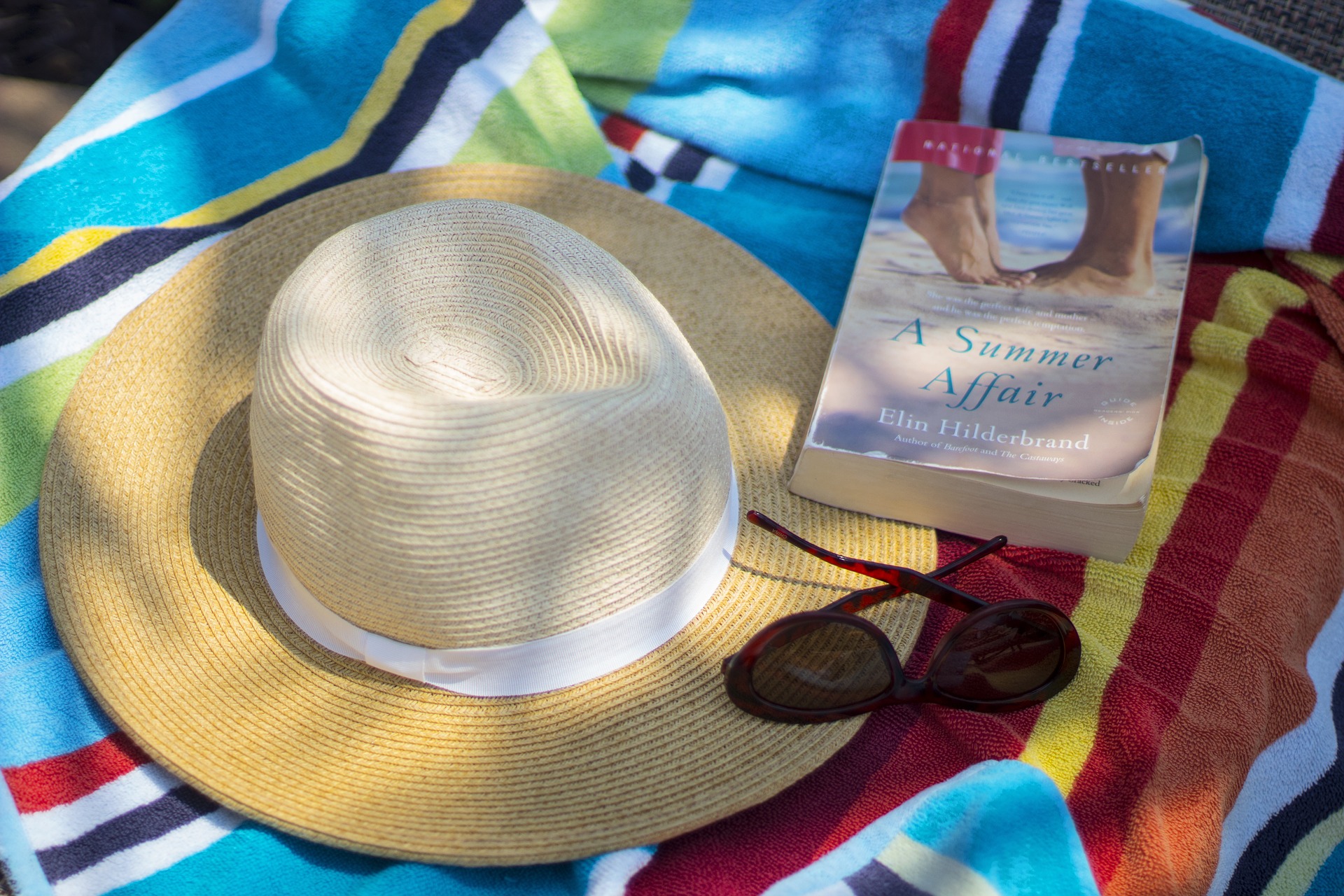 A good book for the beach, is a book that can "tingle" your senses and provoke the most wonderful feelings out of you.
Have you found THE book that you will read while laying on your sunbed?
If not, stress no more.
We have searched, read and shortlisted some excellent choices just for you to choose from.
Stars in the Sand – Rena Rossi – Zairi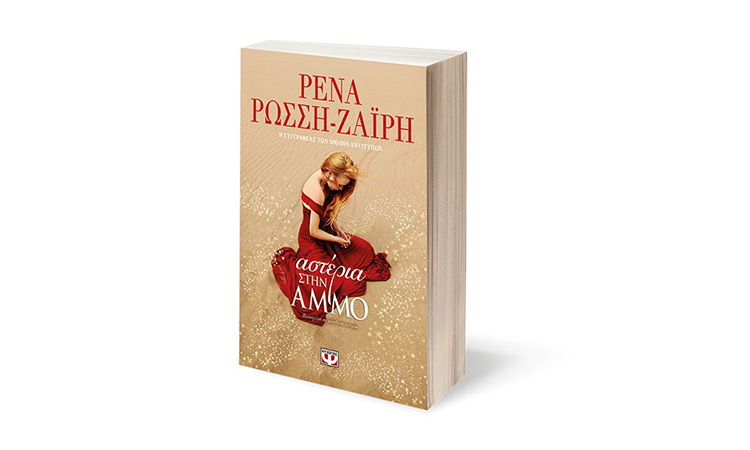 Best-selling author, Rena Rossi-Zairi returns with her new STARS IN THE SAND, an epic love story that will carry its readers away with the strength of waves crashing on a beach. In the novel we read of charming Maximos, sensitive Jonah, dynamic Andreas and Alexia – the woman caught between them. A woman loved desperately by all. But who shall make her his forever? Agathoniki and Jacob are also at hand, filled with unquenching hatred and sin. Because we are what has happened to us, and because it is difficult for us to escape the mistakes made by our parents. This is a true story emanating from life itself, a novel flooded by light and calling out for love. It is a story that will make certain that we never sleep without dreams and awaken hope in each and every one of us…
The Dragon Armchairs – Chryssiida Dimoulidou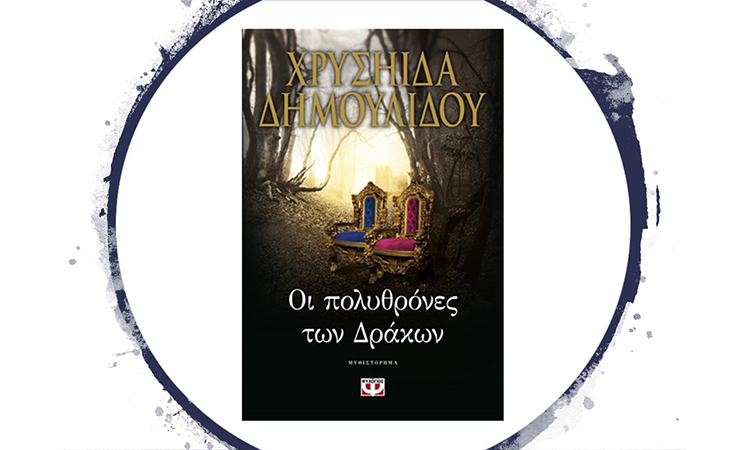 In the wild and most isolated province of the kingdom, two thrones determine the lives of three generations of the lords of the family of the Dragons: Maxim, Valtermar and Matthias, all very different but yet so alike. Beside them stand their wives, at times noblewomen, at others shadows cleverly pulling the strings of their husbands deeds. Power, sex, love, passion, intrigue, betrayal, hatred, schemes, conspiracies, ambitions, politics, wars, tortures, and murders make up the history of the impervious castle of the Dragons filled with well-hidden secrets and built in the most unattainable point of the vast, dark forest. And there, right in the heart of the forest, hides a mythical creature that watches everything but only intervenes when it fears that its land is threatened. A fantastic tale that begins in the frozen North and reaches all the way to Venice and Genova of the 16th Century, bringing along with it the magic from fairytales through to reality. Because today magic continues to exist. Who can prevent and stop the big child that we hide within us from seeking out her/his fairytale land? Who says that people stopped being romantic? Or could it be that in the harsh times that we are currently living in we all seem to have the need for a fairytale, something that will remind us of our lost innocence? Once upon a time… Behind every fairytale, there hides a truth. And behind each truth, lies real life.
Into the Water – Paula Hawkins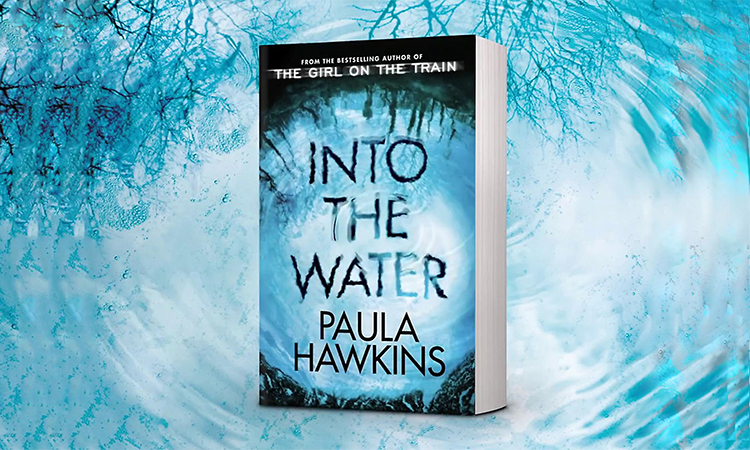 In the last days before her death, Nel called her sister. Jules didn't pick up the phone, ignoring her plea for help. Now Nel is dead. They say she jumped. And Jules has been dragged back to the one place she hoped she had escaped for good, to care for the teenage girl her sister left behind. But Jules is afraid. So afraid. Of her long-buried memories, of the old Mill House, of knowing that Nel would never have jumped. And most of all she's afraid of the water, and the place they call the Drowning Pool
Salome's Last Dance – Rena Rossi-Zairi
Ellie loves a man she should not; she has a child with him and lives her life struggling to find happiness. Natalia tries to discover buried secrets , not knowing that some have vowed to destroy her. Demetra lives her life on a limb. She is pure temptation , pure female sensuality that stimulates men, a modern version of Salome. Dimitri is a decent lawyer and good father – in the eyes of the world, at least. Nicholas, a kindly psychologist , is interested in the problems of his beloved. Ari is the weak, obedient son of a tyrant father. When he finally wakes up, it is already too late . Anestis is hard and rugged. He has no qualms to claim what does not belong to him by force. Seven people seeking redemption, a story of human relationships that blends yesterday and today. A story of joy and pain, truths and lies, intrigues and passions , just like life itself . Rena Rossi Zairi's first novel is a tale of love and infidelity, seven lives like seven veils swaying in the present and past, in heaven and hell, dancing to the beat of Salome…
The Five Keys – Lena Manta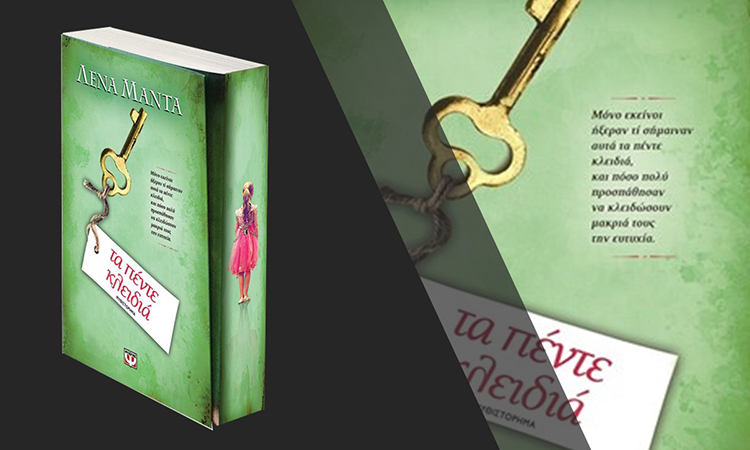 NO HARM WILL COME TO HER IF YOU DO WHAT WE SAY. FIVE LOCKS, FIVE KEYS . EVERY TIME YOU OBEY, YOU WILL RECEIVE A LOCK WITH ITS KEY. YOU WILL RECEIVE THE LAST ONE ALONG WITH YOUR. IF YOU TELL ANYONE ABOUT THIS, YOU WILL NEVER SEE HER ALIVE AGAIN, NOR SHALL YOU SEE HER DEAD! EXPECT INSTRUCTIONS… From that moment on, the nightmare began. Her young daughter, Margaret, was in the hands of kidnappers, tied with five chains around her, like a small animal. She couldn't ask anyone for help since no-one knew of the child's existence. Not even her husband, the almighty Orestes Delmouzos. All she could do was obey, whatever the price…
After You – Jojo Moyes
Louisa Clark is no longer just an ordinary girl living an ordinary life. After the transformative six months spent with Will Traynor, she is struggling without him. When an extraordinary accident forces Lou to return home to her family, she can't help but feel she's right back where she started. Her body heals, but Lou herself knows that she needs to be kick-started back to life. Which is how she ends up in a church basement with the members of the Moving On support group, who share insights, laughter, frustrations, and terrible cookies. They will also lead her to the strong, capable Sam Fielding—the paramedic, whose business is life and death, and the one man who might be able to understand her. Then a figure from Will's past appears and hijacks all her plans, propelling her into a very different future. . . . For Lou Clark, life after Will Traynor means learning to fall in love again, with all the risks that brings. But here Jojo Moyes gives us two families, as real as our own, whose joys and sorrows will touch you deeply, and where both changes and surprises await.
Still Me – Jojo Moyes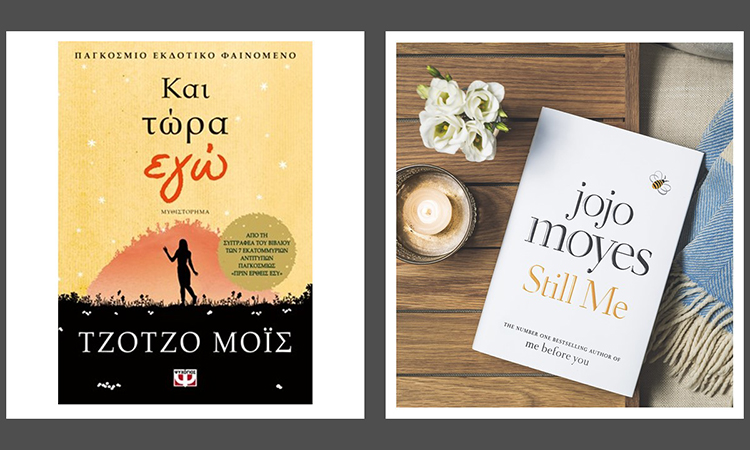 Lou Clark knows too many things . . . She knows how many miles lie between her new home in New York and her new boyfriend Sam in London. She knows her employer is a good man and she knows his wife is keeping a secret from him. What Lou doesn't know is she's about to meet someone who's going to turn her whole life upside down. Because Josh will remind her so much of a man she used to know that it'll hurt. Lou won't know what to do next, but she knows that whatever she chooses is going to change everything.
Happy Reading!