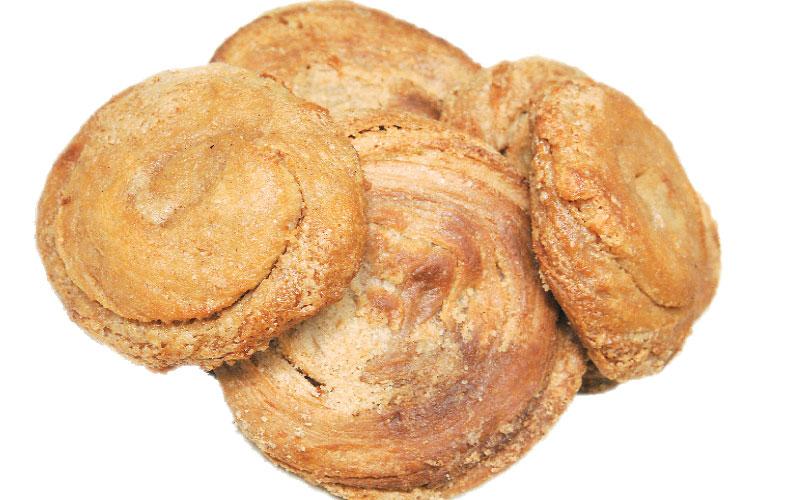 Very tasty, sweet pies,prepared without oil, tahini pies are usually prepared and consumed during times of strict fasting.
For the dough:
1 kg flour
1 tsp yeast
1 tsp soda
1 tsp sugar
1 tsp salt
Water for kneading
For the filling:
1 cup tahini
1 cup sugar
1 tsp cinnamon
Carob honey (optional)
Method:
For the dough we mix all the ingredients together. We do the same with the filling.
Cut some dough and form small balls, and use the rolling pin to make round pies.
Put in a spoonful of stuffing, close from the top, roll over while twisting it a little.
Then wrap one end of the roll inwards to the center.
We do the same with the other end of the roll, but in the opposite direction, that is, it becomes like a sideways "S" (sigma). Fold one side of the sigma over the other and open it a little further.
When finished, put them in an oiled baking sheet and leave for about 1 hour in a warm place.
Bake for 10-15 minutes.
Note: The baking sheets are oiled and sprinkled with sugar. When we put the tahini pies, let them sweat and inflate, sprinkle them with sugar and turn them over again.