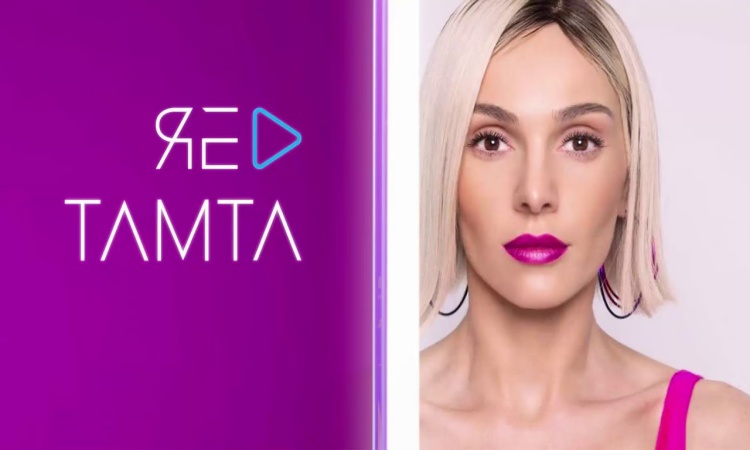 After many years of wishing to participate in the worlds' famous song contest, TAMTA is finally representing Cyprus this year at the 64th Eurovision Song Contest.
Speaking exclusively to GCT, TAMTA expresses her happiness and excitement about being chosen to perform. "I have heard from friends of mine that have participated in the Eurovision Song Contest that it is a unique and powerful experience. I want to live this experience with all of you," TAMTA said.
TAMTA's Eurovision entry song is 'Replay', which was written and composed by Greek producer Alex Papakonstantinou and his team. Alex has composed many Greek and Cypriot entries in the Eurovision Song Contest. TAMTA says she hopes "audiences will love the song as much as I do. I wish that what you will see and hear from me and my team in the first semi-final, which is going to take place on the 14th of May, will cheer you up and make you want to dance. Let's hope with your support we will go through and 'Replay' the song for all of you in the grand final on the 18th of May."
The young, talented singer was invited to represent Cyprus for the second year in a row, as last year she had to decline due to other commitments and this year she was internally selected by the Cypriot broadcaster (RIK).
"Why Cyprus? In my heart, Greece and Cyprus are the same, so I gladly accepted it," TAMTA said.
This year's Eurovision slogan is 'Dare to dream', and TAMTA says she understands and feels totally connected to this year's theme. "There were periods in my life, that the only thing I had was my dreams, without any indication or a chance for them to come true. I kept dreaming and a lot of those became true. I'm sure that a lot of the diaspora Greeks and Cypriots can feel what I mean and identify themselves with it."
"I want to live this experience and live it together with all of you. Of course, it's a competition, and we will do everything we can, for the best possible result for my fans and people of Cyprus. I will be extremely happy to make it through to the finals and be in the top 10. Of course, this is completely up to the jury and the votes of the people."
Greeks and Cypriots around the world have constantly supported TAMTA throughout her career, from participating in the Super Idol to now, where she will be representing Cyprus in the 64th Eurovision Song Contest.
The creative performer is extremely thankful for all the support she has received in her professional and personal life. "I'm really thankful because Greece and Cyprus made my dream come true and supported me from the first moment. Therefore, on my behalf, I am embracing the Cypriot entry always having on my mind all the things that were given to me from all of you. Success is a fact only with your support and your love."
GCT followers worldwide, TAMTA also has a message for you- "No matter how far you remember and love your heritage- Greece and Cyprus! Wishing you all well and I am sending you my love… on Replay!!!"
Source: Cyprusdaily