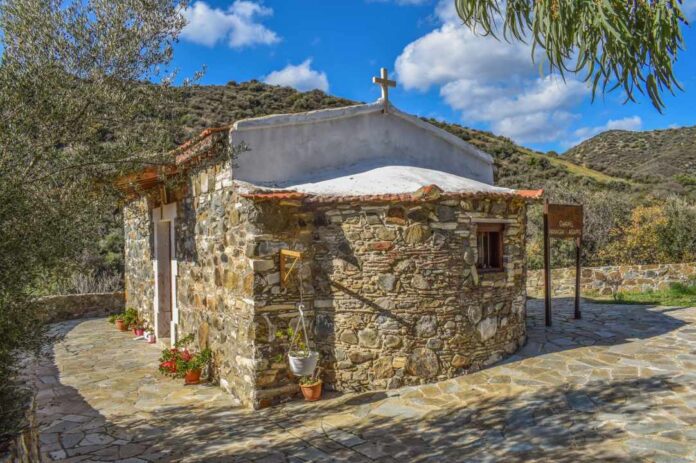 The chapel of lovers ,is located in the village of Vavla (Larnaca).
It's the only chapel dedicated to lovers.
The "Church of Love" is the only chapel in Cyprus and around the world, which is dedicated to the "Virgin of Love".
It is a beautiful church dedicated to lovers, which is located near the village of Vavla, in the province of Larnaca.
The Church of Love was built in 1935 and its icon was painted in the 16th century. 75 years ago, the image was stolen by unknown priestly thieves, who wanted to take it abroad.
In this little church, according to tradition, the man or woman who wants to fall in love with the one he loves or does not find the expected response, then goes to the little church.
There is the sacred soil of the Virgin Mary, which is located under a marble, behind the Holy Table, in the Virgin Mary of Love. Then he must take a small amount of the sacred soil, which the interested person should throw in the water or coffee that the person who wants to fall in love with will drink and then he will feel the eternal love, for the person who gave it to him. .
They also say that if you visit it with your partner it will seal your love and you will stay in love forever.
On the outside of the church there is a tree, on which are engraved various initially in love people, while inside the church there are photos of couples, heart-shaped candles and written dozens of vows of eternal love.