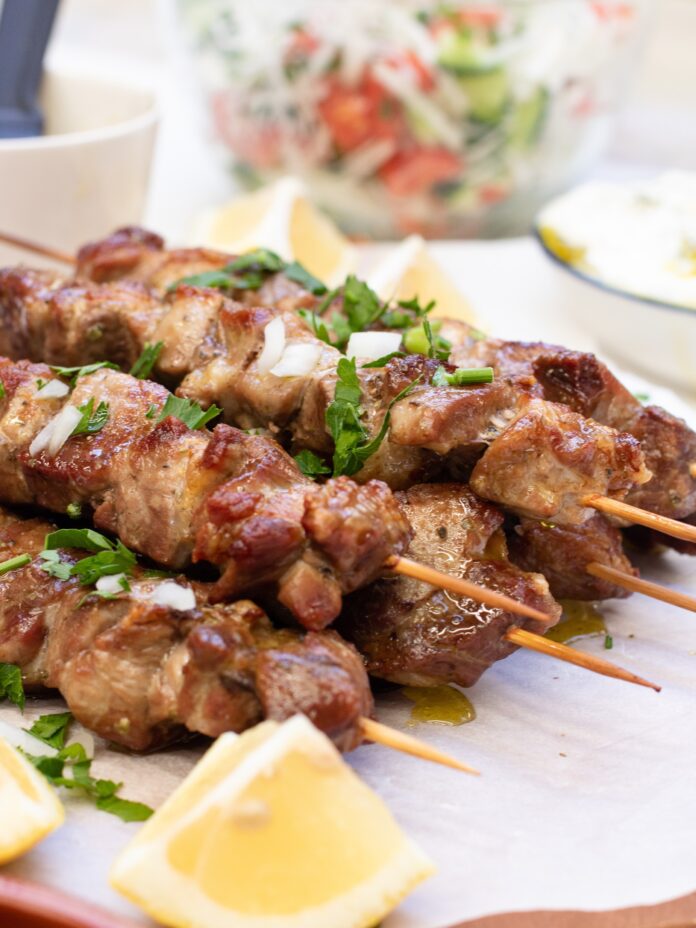 Tsiknopempti or Smoked Thursday is the first day of the Carnival period in Cyprus and Greece and is celebrated 11 days before Clean Monday.
Tsiknopempti or Smoking Thursday is the Thursday of the week of Kreatini.
On this day, it is customary in all the houses of Cyprus and Greece to grill meat and eat meat, grilled or in a pan, from where the strong smell of gum emerges in the air.From ancient times the Christians used to make meat tables. In order to have meat, in ancient times they had to slaughter an animal.
The only day that was opportune was Thursday, since Wednesday and Friday of this week there is a strict fast.
Tsiknopempti is also a popular day for going out to eat and enjoying as many different meats as possible.
Be sure to reserve a table ahead of time as restaurants and traditional taverns are typically fully booked!