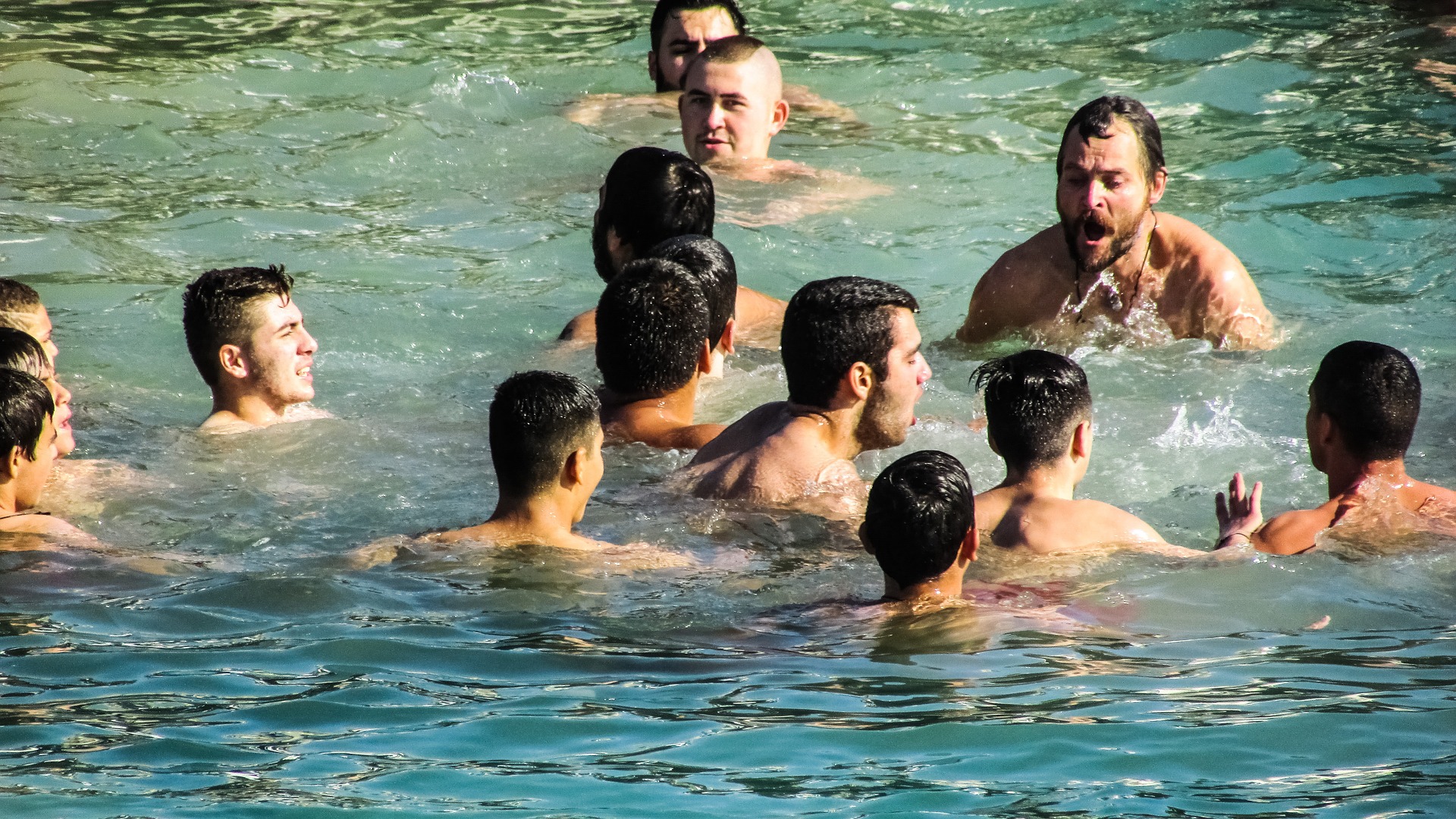 Epiphany (Theofania) is a great annual Christian celebration of the Baptism of Jesus Christ by St. John the Baptist, in the Jordan River.
It is celebrated on January 6th and is the third and last Christmas holiday. The name comes from the revelation of the three persons of the Holy Trinity. On this holiday the names Fotini, Fani, Fotios, Trinity, Ourania, Jordan, Jordan, Peristeris, Peristeras, Theophanis, Theophany and Theocharis are celebrated.
In Greece and Cyprus, but also in the countries where Greek immigrants live, there are several customs as listed below:
The children on the eve of Theofania and the next day they sing the Theofania Carols.
The lifting of the Cross (the "grasp of the Cross") by swimmers. The priest throws the holy cross in the sea and people dive in to lift it up. The one who catches the Cross, after kissing it, wanders around the houses and receives gifts.
Priests bless the area houses.
The dance of kalikantzaroi.
The basic custom of the Epiphany is the "water sanctification" with the diving of the Cross in imitation of the Baptism of Jesus Christ. This sanctification also has the meaning of purifying and exonerating people from the influence of demons.