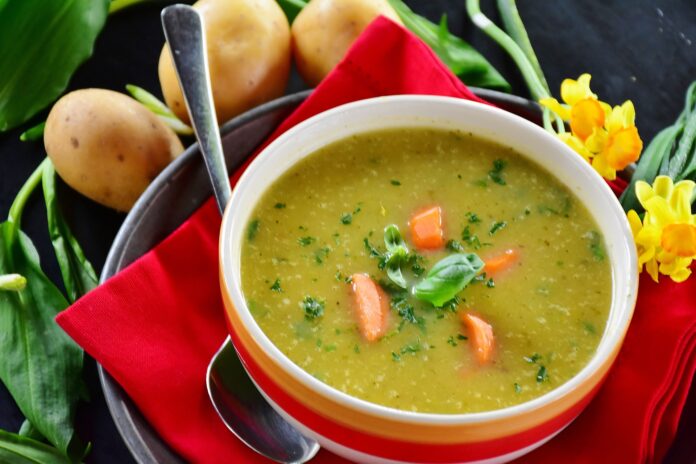 Happiness is a Hot Soup on a Cold Day.
Winter is the season of soup and the Hot soup is an indispensable dish that allows not only to get enough, but also to warm up, and such a desire often arises in the winter, even in Cyprus.
So, draw the curtains, light the fire and ready the stove for some of our favourite winter soup recipes.
Trahana Soup
Trahana is a creamy soup made from goat's cheese, chicken broth, wheat groats and lemon juice. Its preparation method is quite unusual as it is made solid, and then prepared with boiling water when needed. Trahana is usually served with yoghurt and grated Halloumi cheese.
Avgolemono Soup
This rich and creamy soup is made with chicken broth, egg yolks and rice. It's a filling dish, perfect if you're feeling particularly hungry. Avgolemono is sometimes also used as a sauce to accompany dishes such as pork or vegetables, so it's particularly versatile, however, when in Cyprus, you'll generally find it served up as a stand-alone dish.
Hortosupa Soup
If you're looking for a healthy soup, that also packs a flavour punch, then opt for Hortosupa soup. Full of fresh local vegetables, with a little rice, tomatoes, potatoes and meat or chicken broth, it's a simple soup that is just perfect on a winter's day.
Louvana soup 
Louvana is a traditional Cypriot soup, It's a delicious, nutritious, vegan and very easy to make. 'Louvana' are small, yellow split peas high in protein and low in fat. Great soup especially when is very cold! Give it a go.
Soup Fakes
Fakes is a Greek vegetarian lentil soup that is quick and easy to prepare and warms well in the fall and winter days. To make the soup more nutritious and aromatic, when cooking, instead of water, you can use meat broth.