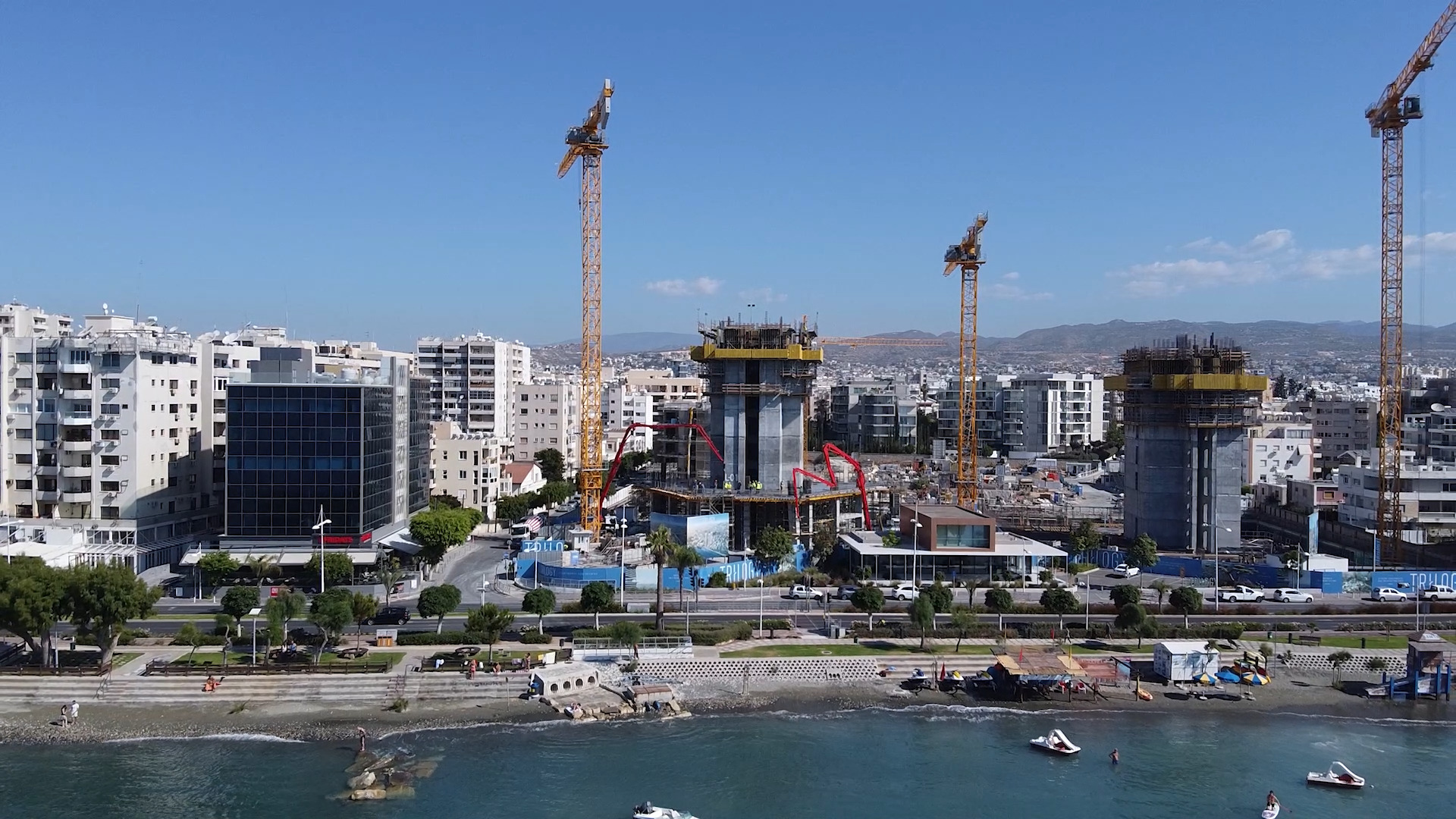 When construction sites were forced to close in the March 2020 Government lockdown, Trilogy Limassol Seafront's works were already well advanced and on schedule. The two front tower cores had made their appearance above ground level and piling of the North Tower had been completed.
Working behind the scenes from home, to establish a positive and safe strategy for the comeback, Cybarco's goal was clear: restart at full speed with no compromise to the high quality standards, which have been setting the company apart for over 75 years.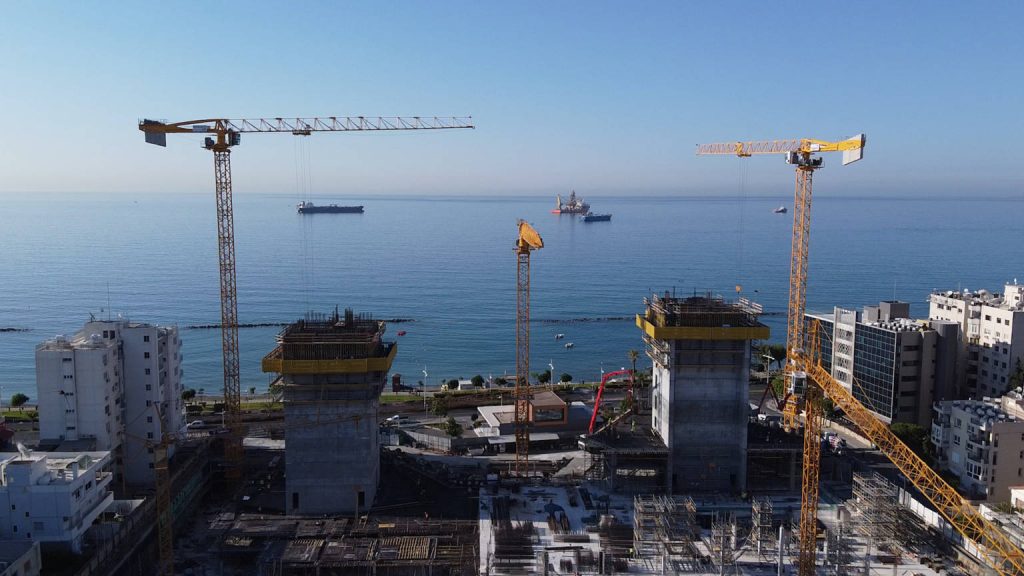 Resuming construction works at Trilogy on the 4th of May 2020, with strict measures in place on site for the health and safety of employees (in excess of 200 people), the team continues to power through the recent challenges with resilience and dedication. On the 20th of June, the West Tower's first floor concrete slab was completed, and both the West Tower and the East Tower cores started rising above Level 05. Work on the first phase underground parking has also progressed to a great degree.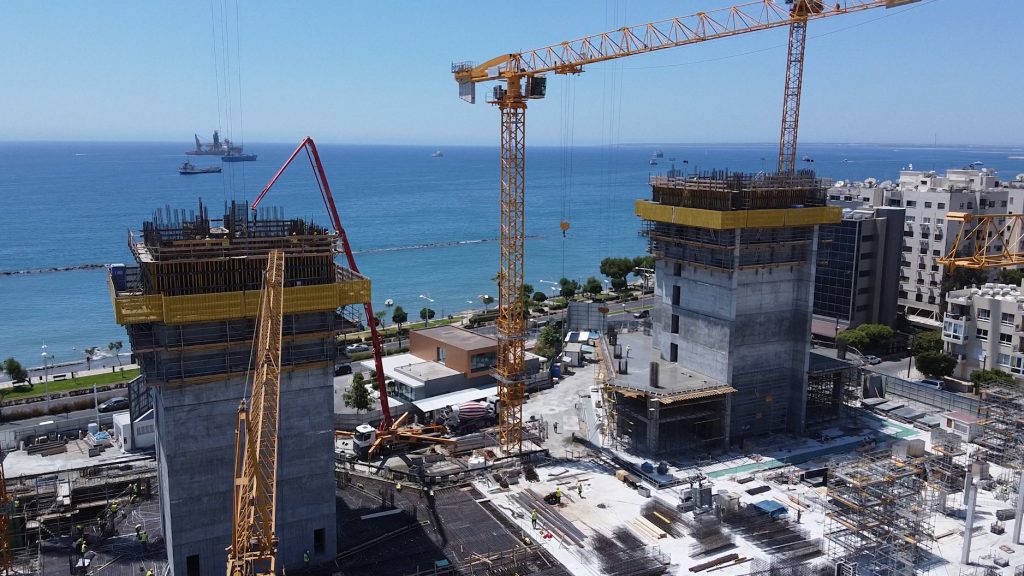 Another destination development by Cybarco, it is also the only place to live, work and play in Cyprus. You can now follow Trilogy's construction progress live on the project's website trilogylimassol.com/construction-live