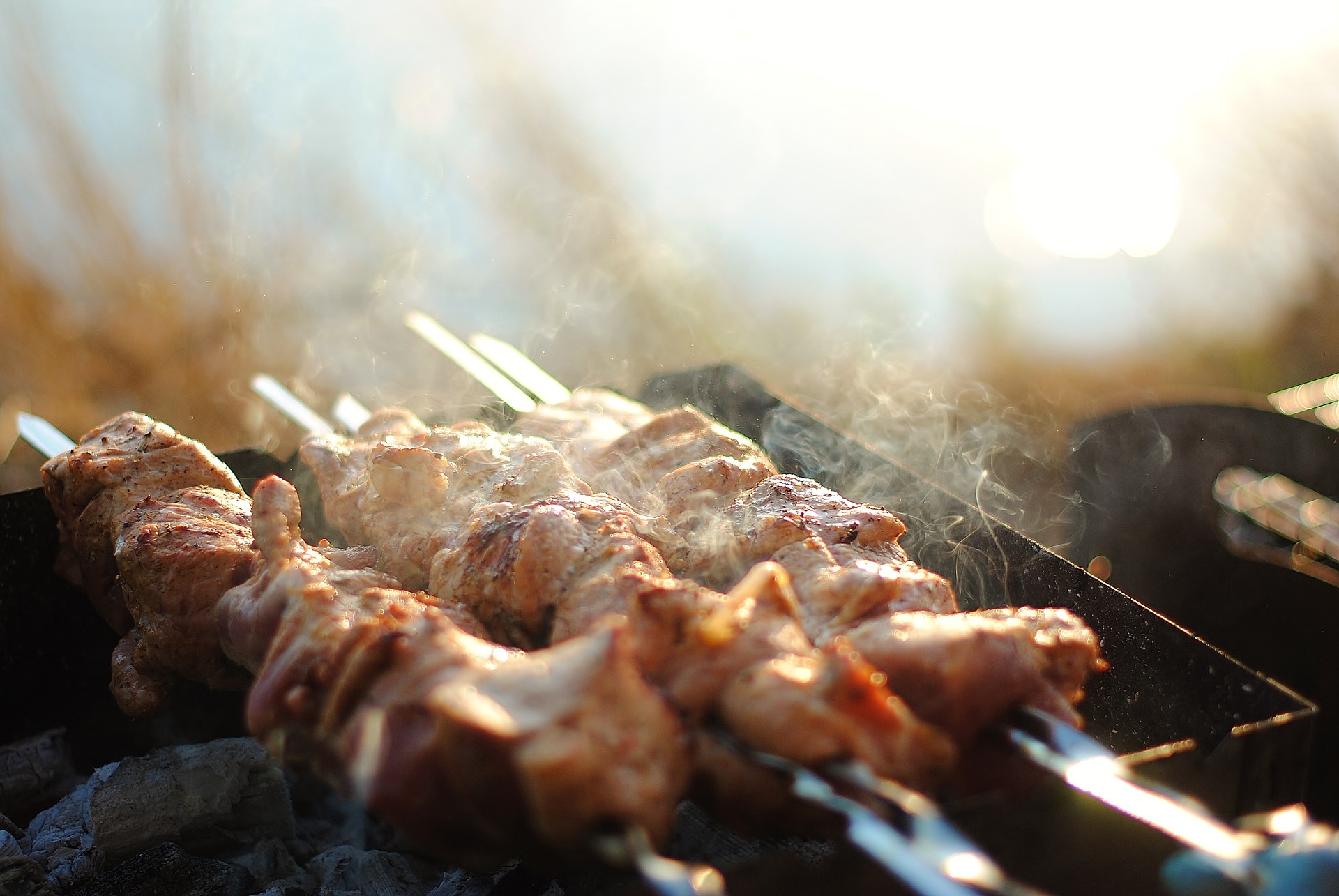 Tsiknopempti or Smoked Thursday is the first day of the Carnival period in Cyprus and Greece and is celebrated 11 days before Clean Monday. 
Tsiknopempti is the Thursday of the week of Kreatini, during which large amounts of meat are traditionally consumed prior to the arrival of Lent, the fasting season leading up to Easter. In the Greek Orthodox tradition, fasting on Wednesday and Friday is important, therefore Thursday is the best day for Tsiknopempti.
The eagerly awaited Tsiknopempti festival in Limassol, marks the official start to the annual Limassol Carnival.
Tsiknopempti is liberally translated from the Greek language as "Stinky Thursday". The Thursday before carnival begins, people can feast on as much meat as they wish, as the fasting during the Lent period leading up to Easter begins soon after.
The tradition of cooking the meat is on a charcoal BBQ. The smell of burning charcoal and the meat cooking covers the whole of Limassol. In the gardens of many houses you will see the souvla, kebabs and other meats, cooking on a BBQ or foukou, the traditional Cyprus spit.
The streets are also lined with many BBQ's and foukou's, with tavernas, shops, cafes, bars and anybody else that wishes to join in, contributing to this grand, city wide festival.
The best place to enjoy Tsiknopempti is the Old Town in Limassol. There visitors will see all the narrow streets lined with people busy cooking their meat and enjoying the carnival atmosphere.
Tsiknopempti also marks the start of the Limassol Carnival, and this is the time when people traditionally begin to wear their carnival costumes. There is live traditional music, along with carnival music.
The whole of Limassol Old Town turns into one large street party, with lots of dancing in the streets and everybody just having a great time dancing and singing all together.
The festivities during the day continue into the late evening, with many Tsiknopempti events and parties in the restaurants, bars and clubs.
Tsiknopempti especially in Limassol attracts thousands of visitors from all over Cyprus and countries around the world and is one of the biggest annual street festivals held in Limassol and probably the whole of Cyprus too.