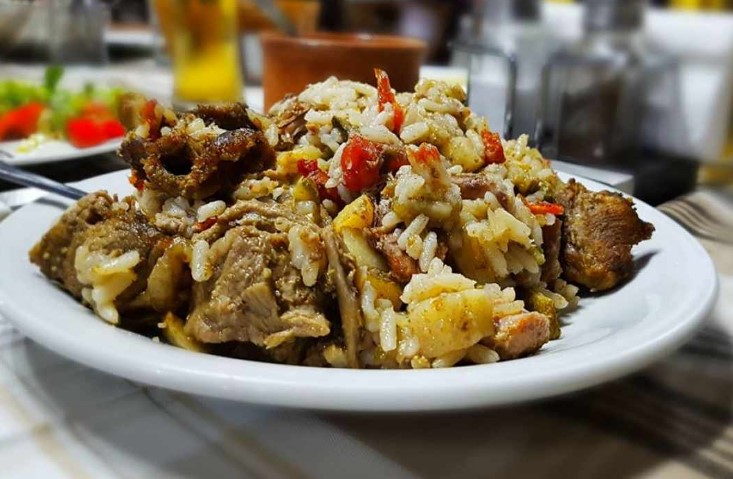 Ttavas Lefkaritikos is a delicious Cypriot dish strongly related with one of the most beautiful villages in Cyprus, the picturesque Lefkara, where it has been cooked for centuries … And that is the reason why it is named Lefkaritikos Ttavas.
Ttavas Lefkaritikos is usually made with lamb or goat meat and rice. It is easy to prepare; however, it takes long to be cooked BUT definitely worth it as its aromas and taste will make you drool a little ?  
Preparation Time: 30 mins
Cooking Time: 3-4 hours
Ingredients: (for 4 people)
1 kg lamp (cut in portions)
160gr rice (parboiled)
2 teaspoons grated cumin
2 teaspoons salt
110gr chopped onions
150gr grated tomatoes
1 zucchini cut into cubes
2 small sliced potatoes
1 sliced tomato
Method:
In a clay pot place one layer of the lamb's pieces (first ones with bone) and add the half of the rice and half of the onions, sprinkle with one teaspoon of cumin and salt and continue adding half of the grated tomato and half of the zucchini.
Continue with the second layer and add the remaining of the ingredients with the same order as in the first layer.
Finally, place the sliced potatoes and on top the sliced tomatoes.
Add half glass of water and cook in preheated oven at 170 °C for 3 – 4 hours.