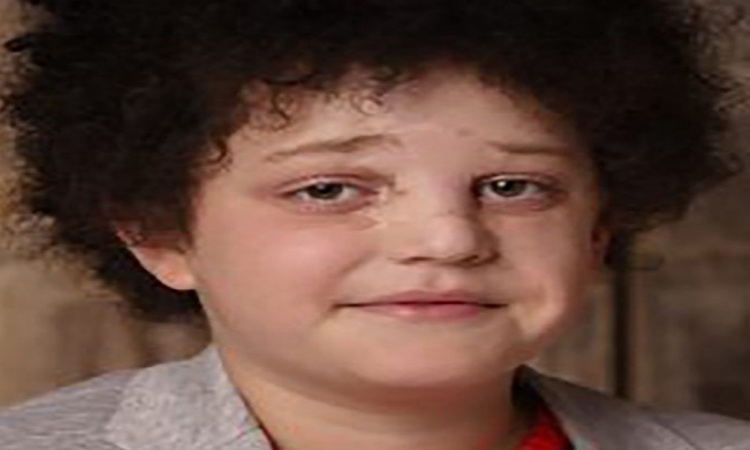 Nicholas Nikiforou, a 12-year-old activist has been nominated for the 'Positive Role Model' award in the UK's National Diversity Awards 2019.
Nik was born with a pre-cancerous large congenital melanocytic nevus that covered two-thirds of his face. After it was removed, it left him with scarring on his face. He is considered 'disfigured' under the 'Disabilities Act'.
This is a term that he disagrees with and is fighting for facial equality. As part of his campaigning, Nicholas prints his own art pieces onto thousands of cards and physically hands them out to the public to advocate for kindness, diversity and equality. He also talks in the media about facial equality and runs a YouTube channel.
"I have been severely bullied all because of the way I look. It took a long time for me to realise the good impact I could have on the world, I believed people when they told me that I was worthless, when they told me I wouldn't be anything because of the way I looked. But throughout the years, I have learnt that what we look like doesn't define us," Nik says.
In 2016, he became "The Face of Kinder" and appeared on the wrap of the famous chocolates.
"When newspapers in the UK were writing about me, I had a lot of support but then I noticed some newspapers saying 'Birthmark boy becomes Face of Kinder'. I sat in my room repeating 'birthmark boy'. Just in shock. Is that really what I was seen as by some? A birthmark boy? Rather than someone who has made history, I was seen as a 'birthmark boy'."
He says that this inspired him to fight for change. "This started me on my journey which is why I am privileged to be able to reach individuals through my art, singing, and speeches. My vision is to encourage individuals to embrace what they do have and what they can be, rather than focus on what they do not have or may think they cannot be."
Nik is a Diana Award winner and anti-bullying ambassador, as well as a British Citizen Youth Award medalist. In 2017 he was voted as one of the 24 most Influential Bristolians Under 24."
Source: Cyprusdaily