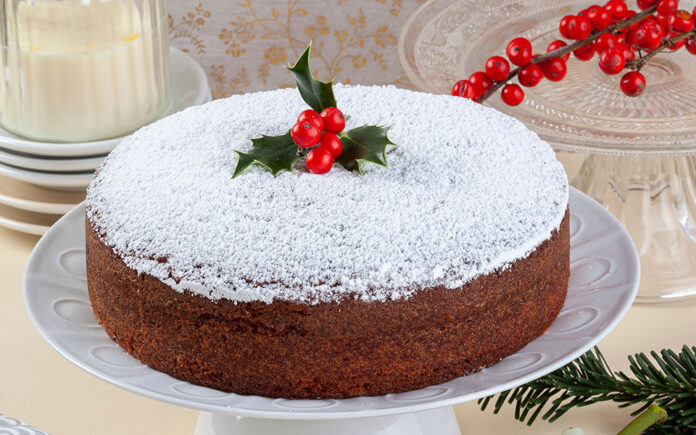 The Vasilopita is the center of attention.
Vasilopita pronounced vah-see-LO-pee-tah, is the Greek lucky new year's cake or bread served at midnight on New Year's Eve, to celebrate the life of Saint Basil.
After baking the Vasilopita cake, a coin is inserted through the base.
When cut, the person who finds the coin is said to be granted luck for the rest of the year!
So just before 24:00 exactly at midnight, when the change of the year is about to take place, the lights go out and counting down from ten to one and immediately after, everyone wakes up again wishing and happy birthday and a happy new year with the spectacle fireworks in the sky.
Vasilopita enters the table where the householder, after crossing it with the knife, says three times: Happy Birthday and of the Year! and begins to cut it with the first piece of Christ, the Virgin, the House, the Housewife, the Housewife, the Poor, St. Basil, etc. Then begins the feast with songs and dances (New Year's Eve).
Finally, Vasilopita is often traditionally cut and served in businesses and associations, usually during the first week of the year as a token to welcome the new year with health and prosperity.
And of course, the member or employee that finds the coin is given money or a special gift!
Happy New Year and Happy New Year!