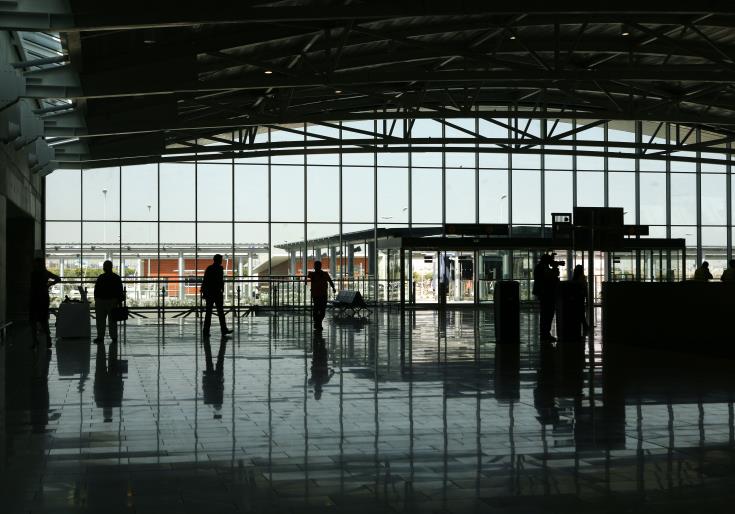 A total of 3,000 Cypriot citizens and people residing legally in the Republic of Cyprus are expected to be repatriated in May, with the Minister of Transport, Yiannis Karousos, saying that repatriations continue with an average rate of 200-300 people on a daily basis.
 
Speaking to CNA, Karousos said that since the decree banning commercial flights to Cyprus, on March 21, a total of 5,056 people have been repatriated. Between April 13 and May 3, those returning amounted to 4,126 people.
 
Repatriations will continue as long the flight ban is in place, the Minister went on. He referred to the case of around 80 Cypriot citizens in Russia awaiting repatriation, after they booked tickets for a flight that never took off. The flight was chartered by the Russian government to repatriate Russian citizens on May 3, but was eventually cancelled. Russian authorities said they will reschedule the flight. "If it is not rescheduled by tomorrow, we will proceed with our own flight, similar to what we do for the UK and Greece, in order to repatriate the people from Russia" Karousos noted.
 
He said that until today, they arranged for flights from several airports in the UK and Greece, as well as from Frankfurt that functions as a hub to assemble passengers from several countries. At the same time, Cyprus authorities also make use of emergency flights scheduled by other countries to repatriate their own nationals, he added.
 
Karousos said that people have boarded flights to Cyprus from Slovakia, Ukraine, Romania, Moldova, Saudi Arabia and Kuwait, while a flight from the Netherlands is scheduled to take place in the next few days.
 
The Minister also said that they had to deal with many particular issues, including the repatriation of people for humanitarian reasons or people flying back to attend funerals of close relatives.
 
Karousos referred finally to the coordination of various authorities at the Zenon Coordination Center, saying that efforts are bearing fruit.
Source: CNA