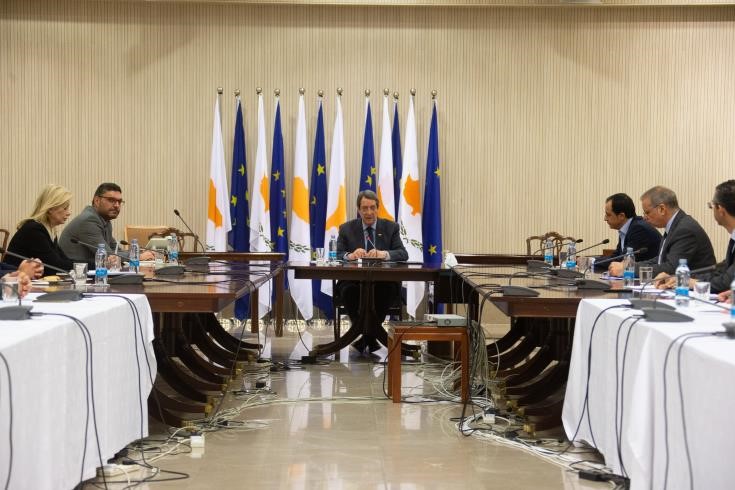 The possibility of extending the measures that are in place to curb the spread of coronavirus until the end of April, the repatriation of Cypriot students and a proposal to celebrate Easter later this year were discussed on Monday, during a ministerial committee session under President Anastasiades, while final decisions are expected at a Cabinet meeting on Wednesday.
 
As CNA learns, it is possible that President Anastasiades will announce on Wednesday some of the measures that will be decided earlier, as was done in the past after Cabinet sessions.
  
On Monday, the ministerial committee took stock of the existing situation regarding the spread of COVID-19 in Cyprus and discussed a possible extension of restrictive measures until the end of April. 
 
Officials expect the current week to portray a more accurate image as to the effectiveness of the restrictive measures, as well as with regard to the situation in Paphos and Aradippou, two areas with an increased number of cases.
 
Restrictive measures are also expected to be in place during Orthodox Easter holidays and one idea is to propose to the Church of Cyprus to move celebrations to the end of May.
  
Another issue that will be discussed on Wednesday is the possible repatriation of Cypriot students, who ae currently not entitled to return. One consideration is how to repatriate students without endangering public health and without reversing previous efforts to contain the virus. The issue needs to be elaborated further as to the frequency of repatriations, flight arrangements and the practical implementation of the quarantine for those coming home.
Source: CNA