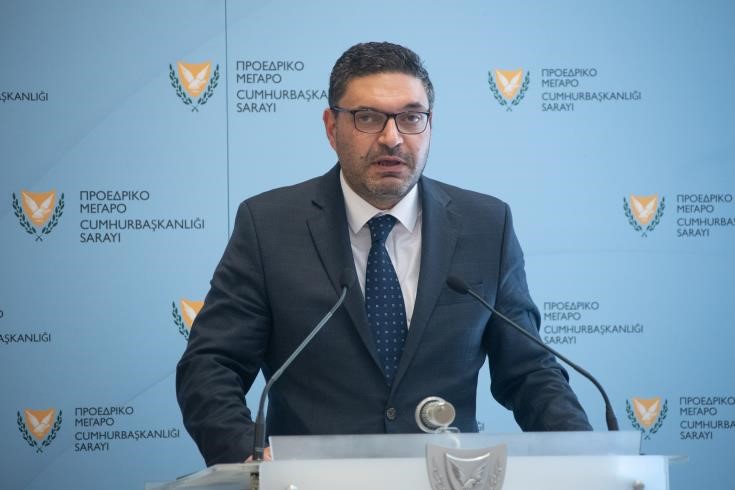 Finance Minister Constantinos Petrides called for unity on the domestic front, for the sake of the economy, noting that the situation is difficult, and resources are not infinite.
 
He was speaking on Monday after a meeting at the Presidential Palace, under the President of Cyprus, where political party leaders were briefed about the situation of the economy.
 
At a time of deep crisis, it is required that the political world and the government display maximum unity and responsibility vis-à-vis European policies and the EU, in order to be able to overcome the difficulties ahead of us in the best possible way, Petrides said.
 
He also noted that during the meeting they had a thorough discussion about the economy, noting that the fiscal support package of the government is now estimated at 5.4% of GDP or €1.32 bln, compared to 3% of GDP on average at European level.
 
The Minister also said that all available tools provided by the EU and the European Commission must be utilized, including that of government guarantees to businesses through lending. On the latter, the Minister noted that they had a thorough and constructive discussion, and said that they will look into proposals and take into account the concerns of the political parties "so that we can finally use this tool as well."
 
Cyprus is among the member states that took very strict measures to limit the loss of human lives from COVID-19, the Minister said, adding that the impact on the economy is expected to be bigger. 
 
Success will also depend on the gradual resumption of economic activity across sectors, the Minister concluded.
Source: CNA