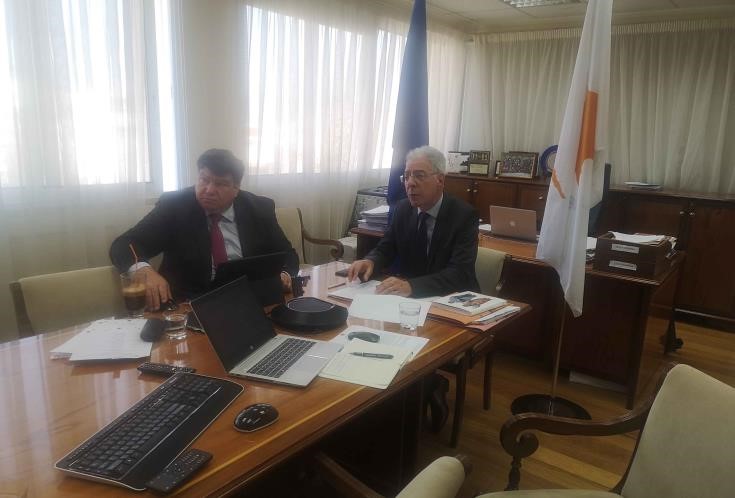 EU Education Ministers discussed the most important challenges that education and training systems have to manage, as a consequence of the coronavirus epidemic.

According to o PIO announcement, Cypriot Minister of Education, Culture, Sports and Youth, Prodromos Prodromou, participated on Tuesday in the second informal teleconference of the Ministers of Education of the European Union (EU), convened by the Croatian Presidency.

The teleconference was chaired by the Minister of Science and Education of Croatia, Blazenka Divjak, with the participation of Ministers of the EU, Switzerland, Norway and Iceland, and the Commissioner for Innovation, Research, Culture, Education and Youth, Mariya Gabriel.

Prodromou briefed his counterparts on the satisfactory, so far, implementation of distance education, in all grades of compulsory education and in Higher Secondary Education.
The Ministers were asked to take a position on the use of European funding under the Coronavirus Response Investment Initiative, to further strengthen the education and training sector. The Cypriot Minister noted that he was in consultation with the competent authority in Cyprus, with the aim of re-evaluating the proposals to serve the needs created by this unprecedented situation.

He mentioned the priority areas that concern the support of students, the technological upgrade of schools, as well as the review of the curriculum with aiming at further emphasis on digital education and training.

Concluding his statement, Prodromou called on his counterparts to focus together on the next day:
"When the measures expire and we return to normalcy, we should all work together, make the most of the experience gained and organize with consistency and coherence our future steps ", he said.
Source: CNA