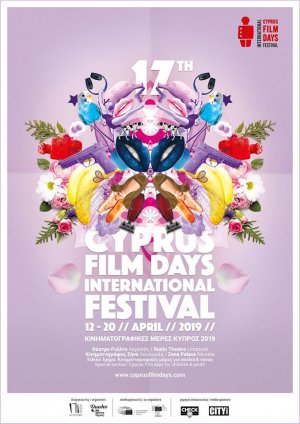 Cyprus Film Days International festival, the biggest international film event in Cyprus dedicated exclusively to contemporary world cinema and fiction feature films, returns for its seventeeth edition at the Rialto Theatre, in Limassol and Zena Palace Cinema, in Nicosia. The festival is organized by the Cultural Services of the Ministry of Education and Culture and also the Rialto Theatre.
An international competition programme (Glocal Images), premieres of films which are awarded at inernational festivals (Viewfinder), a Cypriot Films Competition Programme, film tributes, parallel events for kids and youth along with music events compose this year's exciting programme of Cyprus Film Days.
The Jury are comprised of acclaimed personalities from the international movie industry, whereas invited administrators and producers are attending their film screenings in Cyprus to discuss with the audience. The festival proudly releases 3 titles of the multi- awarded films which will be presented this year: girl by Lukas Dhont, Dogman by Matteo Garrone, and also the Guilty by Gustav Möller.
The festival will take place from the 12th to the 20th of April 2019, and it'll culminate with the Awards Ceremony at the Rialto Theatre.