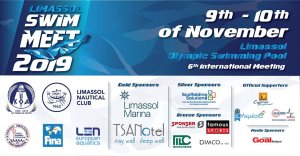 The Limassol Nautical Club invites everyone to the 6th International Limassol Swim Meet! This year the event is taking place on the 9th and 10th of November at the Limassol Olympic Swimming Pool at Dasoudi.
For athletes interested in participating here is all the info you need: bit.ly/2Bjuo1e
Come join us to watch the races together and celebrate fair-play and the Olympic spirit!