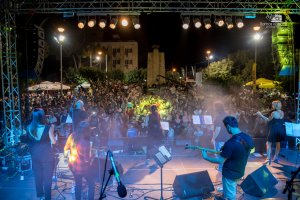 The Rock Festival, which has been rocking for years with rock melodies on Heroes Square, returns for the eighth time this September with a four hour rock festival and free entrance for everyone.
This year, the Rock Festival is part of the three-day music program from 28 to 30 September, with which Channel 6 is celebrating its 27 years of operation.
6 bands and 37 artists from Limassol and all over Cyprus participate in this year's event, which for more than 4 hours will raise the rhythms of entertainment in the city center.
Free entrance.