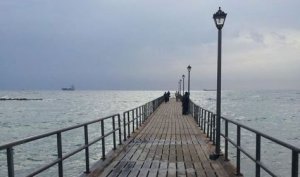 The most enchanting part of a journey is perhaps its recollection, captured in this event combining music and poetry. Inspired by the countries they visited, what they saw, heard and felt, the poets recapture moments, experiences, impressions, feelings, images, memories and encounters from different countries across the globe. With the participation of poets, musicians and performers.
Guest star: Rita Antonopoulou.
Organised by: Ministry of Education and Culture with the collaboration of the Union of Cyprus Writers, the National Society of Greek Writers of Cyprus and the Cyprus PEN Centre.